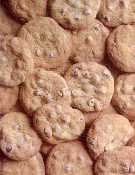 You can substitute your favorite dried fruit for the raisins.

This refreshing drink can also be spiked. Simply add a chilled bottle of sparkling wine in place of seltzer.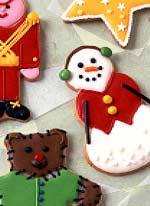 Use this hard-drying frosting, tinted with assorted food coloring, to decorate any holiday or everyday sugar cut-out cookie.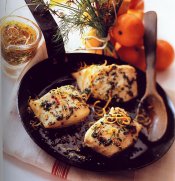 Enjoy these steaks on the grill or from the oven.

Great flavor and so tender it melts in your mouth.
This dish not only tastes great, it also makes a lovely presentation.
A favorite Asian dish popular for its fresh baby corn.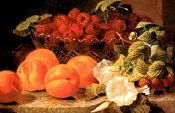 This tangy raspberry-peach sauce calls for no added sugar and has very little fat. Spoon it on pancakes, waffles or French toast.
Serve with sautéed spinach & garlic, rice and fresh pineapple.

Pecans are a rich source of oleic Fatty acids, which help lower cholestorol levels and therefore reduce the risk of coronary artery disease.