The cranberry vinaigrette turns an otherwise simple salad into a masterpiece.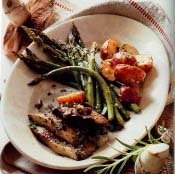 WOW! Your guests will line up to get this recipe from you.

This classic sandwich is even better than ever!
The bacon makes this recipe superb.
A sweet and tangy sauté of lean chicken breasts, Bosc pears, and tart dried cherries.
Indulge in these fabulous home-baked muffins, made with no-cholesterol egg substitute, low-fat yogurt, and the crunchy banana-nut cereal.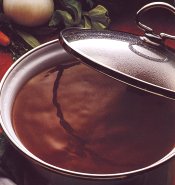 These pork sandwiches tastes great with coleslaw.