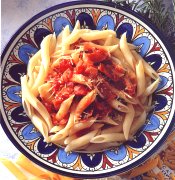 Rosemary, commonly used in Mediterranean cookery, adds a distinctive flavour to this dish.
It's a Pennsylvania-Dutch tradition to serve a balance of sweets and sours at the family meal. This recipe covers both flavors.

It may sound like it wouldn't taste good..it's delicious. Serve with crackers. Your friends will want the recipe.

Try this recipe if your family are pork-lovers.

A wonderful combination of sweet and sour.

Aside from being delicious, recent studies have found that the active ingredient in thyme, the volatile oil thymol, prevents blood clots, a leading cause of strokes.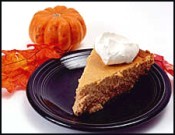 Recipe compliments of Tom and Gabriel at John Henry's American Pub, 150 East Park Avenue, Long Beach, NY 11561
A different approach to a holiday tradition.
Satisfies even the hungriest of appetites.
A microwave, the ultimate kitchen convenience tool, cooks fish in mere minutes.