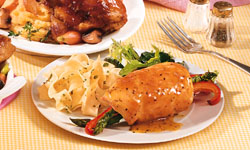 This mouthwatering recipe is quick to make and tastes great. Your family will think you worked on it for hours!

This holiday favorite is spiced with cinnamon, cloves, and citrus.
DJ Chef Marc Weiss, food editor for The Best of Long Island Restaurants Magazine WOWS us with this sumptuous dessert recipe!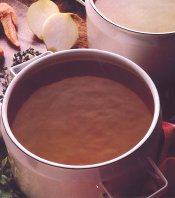 This broth is slighty thick with a rich color and full flavor.
Turmeric turns the rice bright yellow and, in concert with the cumin, gives it a slightly exotic taste.