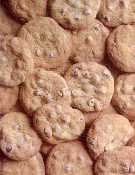 You can substitute your favorite dried fruit for the raisins.

This refreshing drink can also be spiked. Simply add a chilled bottle of sparkling wine in place of seltzer.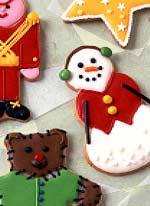 Use this hard-drying frosting, tinted with assorted food coloring, to decorate any holiday or everyday sugar cut-out cookie.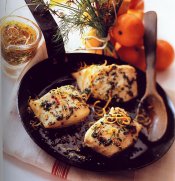 Enjoy these steaks on the grill or from the oven.

Great flavor and so tender it melts in your mouth.