These pancakes, complete with applesauce and sour cream, are ideal for holiday buffets.

From the skillet to the dinner table in "no-time" flat!
This retro favorite is irresistible on its own or sandwiched with cream cheese.
For a great variation, replace ¼ cup of the water with Grande Marnier.
To really deck out these pancakes, top them with banana slices, blueberries, and raspberries before drizzling with the sauce.
Dill, which is an herb, makes a rich, flavorful sauce when combined with sour cream.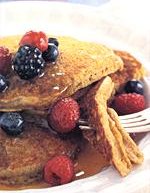 The simplest tip for healthy cooking is to add fruit and vegetables wherever possible, and these pancakes are a perfect example.

Great for any picnic -- plain or fancy. For easier serving, cut sandwiches into portions before wrapping and packing.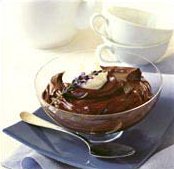 4 eggs -hard boiled 2 slices onion-diced 1/2 piece of celery-diced dill weed-to your taste 1 tbsp. of reduced mayo black pepper-to your taste 8 slices pickled beets- cut in ...