1970: F-14's First Test Flight in Calverton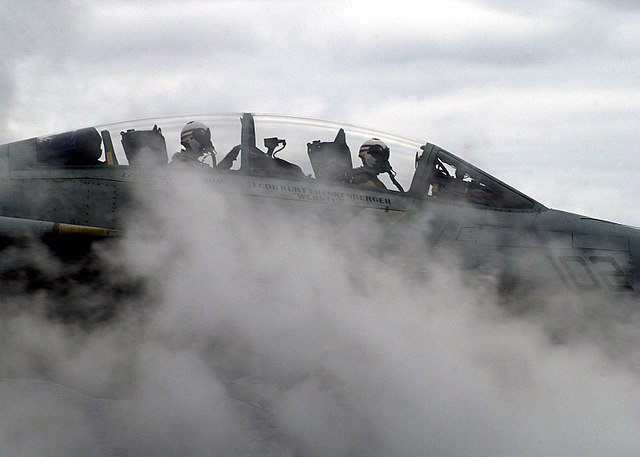 Photo: U.S. Navy photo by Photographer's Mate Airman Kristopher Wilson / Public domain.
The F-14 first flew on December 21, 1970 in Grumman's facility in Calverton. Initial testing of the fighter was done at Calverton and flight tested over Long Island Sound. The pilot was Grumman Chief test pilot Robert Smythe. Test pilot William Miller rode in the back seat. A second test flight on December 30 resulted in the loss of the aircraft due to failure of a hydraulic pump resulting in a loss of flight control. The crew ejected safely, and the aircraft crashed.
Read more crazy facts about the F-14 Tomcat fighter jet by clicking here.
1970: U.S. Atomic Energy Commission Authorizes Construction of the Shoreham Nuclear Power Plant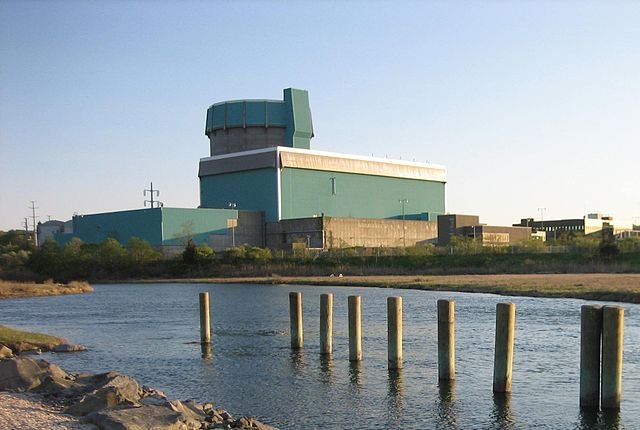 Shoreham Nuclear Power Plant in Shoreham. Date: 15 April 2007. meta nemegi - Paul Searing / CC BY (https://creativecommons.org/licenses/by/2.0)
The idea for the Shoreham Nuclear Power Plant project was hatched in 1966 by the Long Island Lighting Company (LILCo). The U.S. Atomic Energy Commission authorized construction in 1970. The site is on a 60-acre piece of property overlooking the Long Island Sound. The original cost was estimated to be about $65 million. LILCo estimated that the plant would be producing power by 1973. LILCo had ambitious plans to build multiple plants on Long Island-up to 11 in total-including two for Shoreham.
Click here to read more crazy facts about the Shoreham Nuclear Power Plant.
1972: Long Island's Big Duck Becomes An Architectural Term
Photograph by Mike Peel (www.mikepeel.net). [CC BY-SA 4.0 (https://creativecommons.org/licenses/by-sa/4.0)]
In architecture, "ducks" are structures that reflect their use in a literal way. The term was coined after The Big Duck in a 1972 book by Robert Venturi titled "Learning from Las Vegas."
Read some of the crazy facts about the Big Duck here.
1972: The Long Island Iced Tea is Invented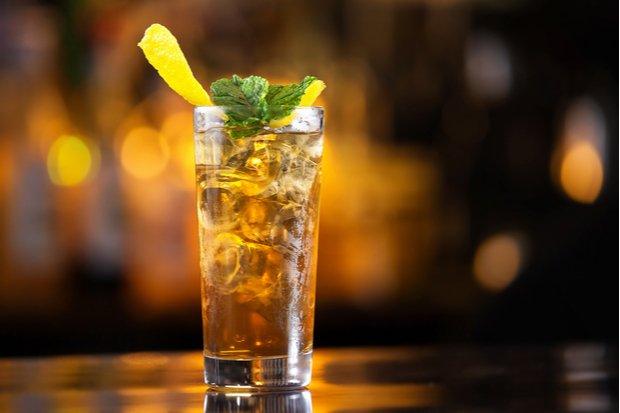 Photo: Shutterstock.
Although disputed, Bob "Rosebud" Butt is credited with inventing the Long Island Iced Tea in 1972 while working at the OBI East in the Hamptons for a friendly contest. Recipes call for at least five shots in a Long Island Iced Tea. Ingredients include gin, tequila, vodka, white rum, Triple Sec, Gomme sugar syrup, lemon juice, and a splash of cola.
Read more crazy facts about the Long Island Iced Tea here.
1973: Secretariat Wins Triple Crown at Belmont Park Racetrack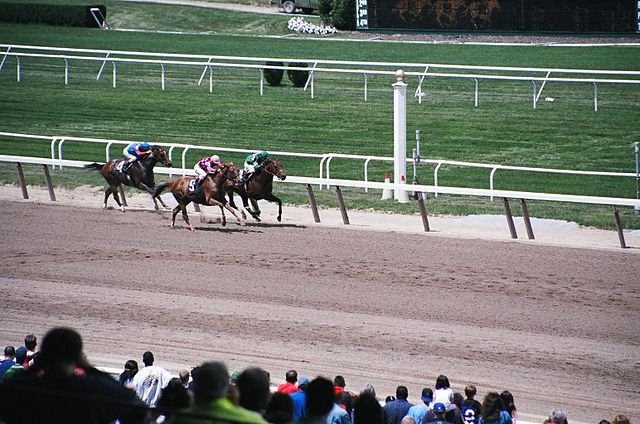 Horses head down the stretch on the main track at Belmont Park. The Long Island race course is home to the third jewel in the U-S Thoroughbred Triple Crown series, the Belmont Stakes. Photo by Dave Mock. [Public Domain]
The legendary horse Secretariat finished the Belmont Stakes in a world record 2:24 for a dirt track on June 9, 1973. Secretariat won the race by 31.5 lengths to complete the Triple Crown. There is a blue-and-white striped pole that 31½ lengths from the finish line to mark Secretariat's win.
Read more crazy facts about Belmont Park Racetrack by clicking here.
1976: Entenmann's Goes Public
Photo: Entenmann's Website.
Entenmann's went public in 1976. The company's stock certificates featured a picture of Martha Entenmann. In 1978, the family sold Entenmann's to Warner-Lambert, a pharmaceutical company, for $233 million.
You can read more about Entenmann's by clicking here.
1977: The Village People Release The Song Fire island
Video: YouTube.
It's not really a story about the 1970s if you don't mention disco. The Village People sang this song about their funky weekends on Fire Island back in the day. Takeaway lyric: "Fire isla-and (fire, fire island) - it's a funky weekend (funky) a funky funky weeke-end. It's the place where you'll find me, the sun and sea, the place where love is free, yeah…"
Click here to read about nine songs written about Long Island.
1978: Blizzard Rips Across Long Island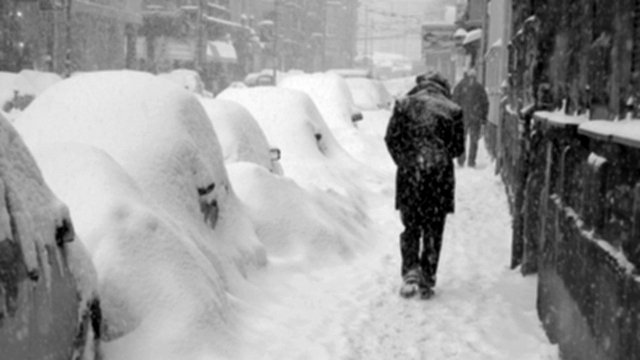 Photo: Shutterstock.
The Blizzard of '78 is one for the record books. Snow accumulation of 26 inches was reported in Ronkonkoma, 24 in Riverhead, and 23 in Plainview. Winds were recorded on Long Island to reach up to 80MPH. The storm caused more than $520 million ($2 billion in 2018 terms) in damage in total across the Northeast. It snowed for 33 hours. Newsday also reported that 3,000 cars were abandoned across Long Island, 11 houses collapsed, and 2,000 motorists had to be put up in rescue centers, including fire departments, schools, hospitals, office buildings, and even gas stations and restaurants.
Click here to read more crazy facts about the Blizzard of '78.