1981: Harry Chapin Dies on the Long Island Expressway
On the way to a concert at Eisenhower Park, Chapin's 1975 Volswagen Rabbit collided with a tractor trailer truck. Known for his tireless efforts to combat world hunger, his legacy lives on in his music and the Long Island Cares food bank.
To learn more about Chapin, his music and his legacy, watch the new documentary "When in Doubt Do Something" by clicking here.
Photo: Weather.gov
1985: Hurricane Gloria Strikes Long Island
When Hurricane Gloria hit the Island in September 1985, it was the first major storm to affect Long Island directly since Hurricane Donna in 1960. Overall, the storm caused extensive damage along the East Coast of the United States, amounting to $900 million and was responsible for eight fatalities. LILCo's lackluster and much criticized response to Hurricane Gloria helped to convince people that the power company could not effectively handle a disaster and helped hasten the demise of the Shoreham nuclear power plant.
Read more about Hurricane Gloria here.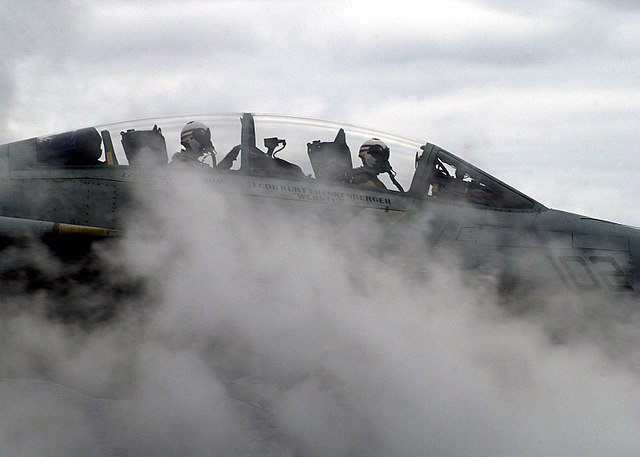 Photo: U.S. Navy photo by Photographer's Mate Airman Kristopher Wilson / Public domain.
1986: The F-14 Tomcat Stars in Top Gun
Built and tested on Long Island, the coolest fighterjet in the world is the F-14 Tomcat. The beloved plane took its star turn in the smash hit Top Gun in 1986. In real life, F-14s would intercept Soviet bombers that got too close to a US carrier group and escort them away from our forces. During the first Gulf of Sidra incident in 1981 F-14 Tomcats of VF-41 Black Aces aboard USS Nimitz shot down two Libyan Su-22 aircraft. In 1989, during the second Gulf of Sidra incident, two Tomcats from the VF-32 "Swordsmen" aboard USS John F. Kennedy shot down two Libyan MiG-23s.
Read all about the F-14 Tomcat by clicking here.
MR O from USA [2], CC BY-SA 2.0 <https://creativecommons.org/licenses/by-sa/2.0>, via Wikimedia Commons
1987: Debbie Gibson Releases Her Debut Album
Debbie Gibson, who grew up in Merrick, released her debut album Out of the Blue in 1987. Her second album Electric Youth was released in 1989. Her songwriting talent has been much celebrated.She was the youngest female artist to write, produce, and perform a Billboard Hot 100 number-one single. The teenybopper was also recognized by ASCAP as Songwriter of the Year, along with Bruce Springsteen, in 1989.
You can follow Debbie Gibson's current exploits on her official webpage.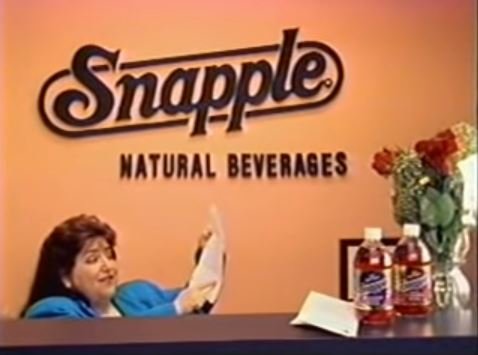 Still from Snapple commercial. Photo: YouTube
1987: Snapple Explodes on the Scene
Although the company was founded in the 1970s, it was the 1980s when Snapple really saw an explosion of growth. A major driver of Snapple's growth was the introduction of its brewed iced teas In 1987, Snapple introduced its Lemon Iced Tea. Founder Arnold Greenberg told the New York Times, "We came up with the first real brewed tea that was cooked" In 1989 revenue from noncarbonated beverages increased by 600% in the first six months of the year.
To read more crazy facts about Snapple, click here.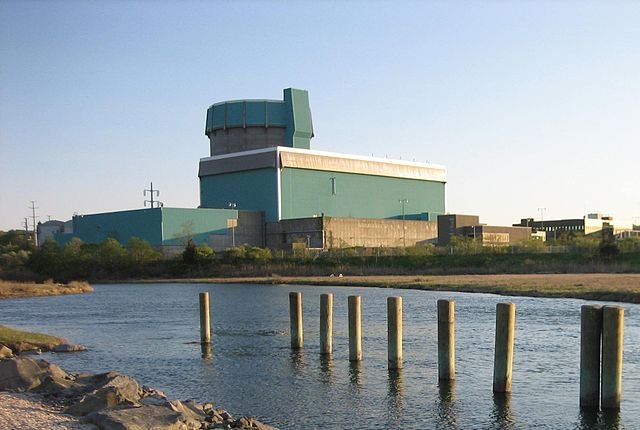 Shoreham Nuclear Power Plant in Shoreham. Date: 15 April 2007. meta nemegi - Paul Searing / CC BY (https://creativecommons.org/licenses/by/2.0)
1988: Shoreham Nuclear Power Plant Closes Due to Cost Overruns and Protests
Originally projected to cost about $65 million and open by 1973, cost overruns and delays pushed the price tag to $1.5 billion and an opening date of 1981. Construction on the plant was actually completed in 1985 and ran at low power for testing purposes. The final cost is estimated at $5.5 billion and the plant never generated any power for Long Island. A feasible safety plan to evacuate Long Island in case of an accident was never approved, leading to the shuttering of the plant. LILCo's lackluster and much criticized response to Hurricane Gloria helped to convince people that the power company could not effectively handle a disaster The plant was officially closed in 1988.
Want to learn more crazy facts about the Shoreham Nuclear Power Plant, click here.
Video: YouTube
1989: Downeaster Alexa by Billy Joel Brings Plight of Long Island Fishermen to the Forefront
This Billy Joel tune is an ode to the struggles of fishermen on Long Island. Known for his song references to his home island, this is arguably Joel's most Long Island song story. Takeaway lyric: "We took on diesel back in Montauk yesterday. Left this morning from the bell in Gardiner's Bay…"
Click here to read about nine songs written about Long Island.
Photo: Universal Pictures.
1989: Born on the Fourth of July Biopic Traces Long Island Vietnam Vet's Troubles
Based on the autobiography of Massapequa's Ron Kovic, this 1989 Oliver Stone film stars Tom Cruise as the young all-American Vietnam Veteran and depicts his troubles after he returns home from the war paralysed, disillusioned, and disenchanted. Variety said that "Tom Cruise, who takes Kovic from clean-cut eager teen to impassioned long-haired activist, is stunning." The movie has an 89% rating on Rotten Tomatoes.
Click here to read about more movies about Long Island.