A storm came rumbling across Jones Beach on Saturday and Twitter account @BucketBuoy caught some great pics of the ominous clouds over the beach. View that post here.
The pics inspired our social media fans to share their pics with us. See below for a few choice pics of the stormfront as it rolled across Long Island. Click here for theFacebook post where photos were posted to see more. You can also share your weather pics on our Facebook page as well for possible publication!
Photo by John Carr.
Photo by Lisa Marie.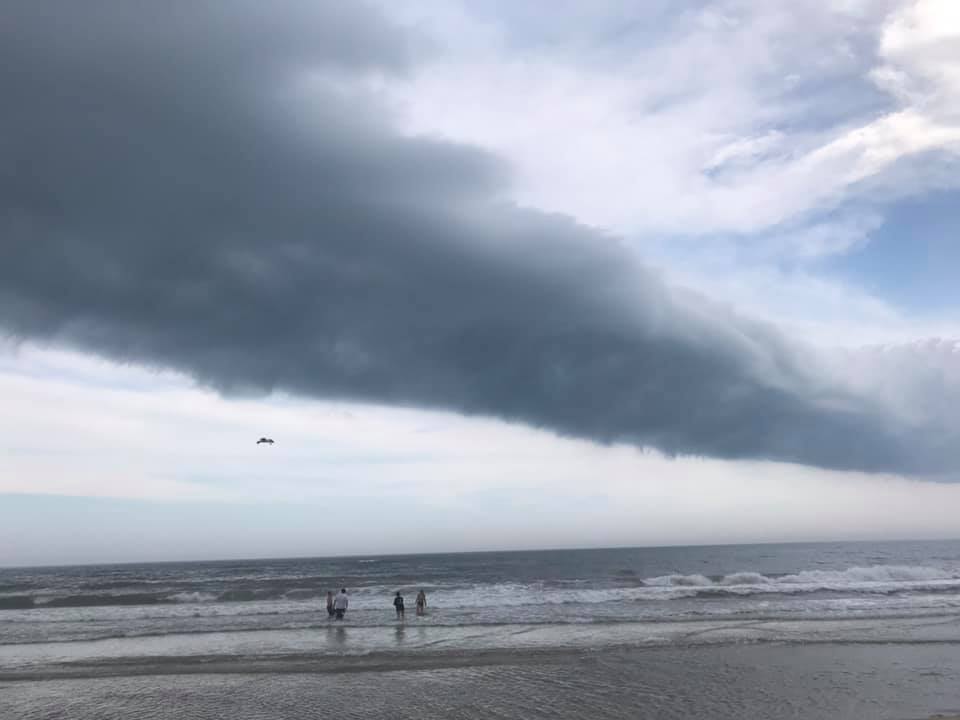 Photo by Beth MC.