When you're out and have a craving for ice cream check out one of these new ice cream joints. Best thing is they are all located in some of the best walkable villages on Long Island so you can take your cone on the go.
Cloud Nine Ice Cream & Cereal Bar Opens in Smithtown
Photo: Cloud Nine Ice Cream & Cereal Bar Facebook page.
The owners of Cloud Nine Ice Cream & Cereal Bar were first inspired to launch a fusion dessert place after they went to a similar shop in New York City a few years ago. Lexi Balunas and Matt Pesko opened Cloud Nine Ice Cream & Cereal Bar in Patchogue last year serving up ice cream infused with cereal. Now, they have brought their delicious concoctions to Smithtown.
Location: 83 E Main Street, Smithtown.
Munchies to Satisfy Sweet Tooth of Late Night Partiers in Patchogue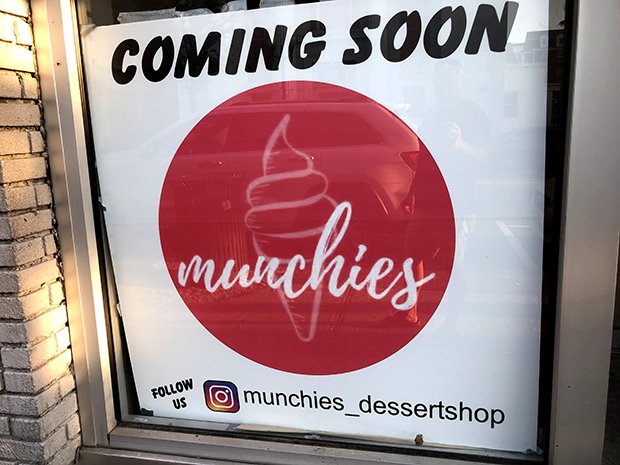 Photo: LS Cohen.
Imagine you're out with friends at dinner or drinks at your favorite haunt in Patchogue Village and you suddenly get a craving for a cookie. Where are you gonna go? If Savannah Schwack has her way, you will pop into her new late night dessert shop on Main Street called, appropriately enough, Munchies. Click here to read more.
Location: 50 Main Street, Patchogue.
Ice Cream Chick Now Serving In Huntington
Photo: Ice Cream Chick Facebook page.
A new ice cream place has opened in Huntington, and while the owner is stepping out on her own, she has globs of ice cream parlor experience behind her.
According to a story on Huntington Patch, owner Christine Cairo worked at Krisch's in Massapequa for years before she thought of starting her own shop.
"Cairo's brother owns Krisch's, and she received an offer to make the Huntington storefront a Krisch's satellite," the story says. "Her husband, Paul Cairo, also said she could share the name Strong Island Ice Cream — the parlor he founded in Nesconset. However, Christine declined and opted to fly solo instead."
The Ice Cream Chick occupies the same site where Herrell's Ice Cream used to be but closed this June after 13 years in business, according to a story in Greater Huntington.
Location: 46L Gerard Street, Huntington, (631) 673-1100.