Long Island has a rich and storied past. Some of that was documented in photographs. We drew from many sources to post some of the best historical pictures from Long Island that we could find this year. Below are our ten most popular historical photo posts from 2020.
Old Time Pictures of Potato Farming on Long Island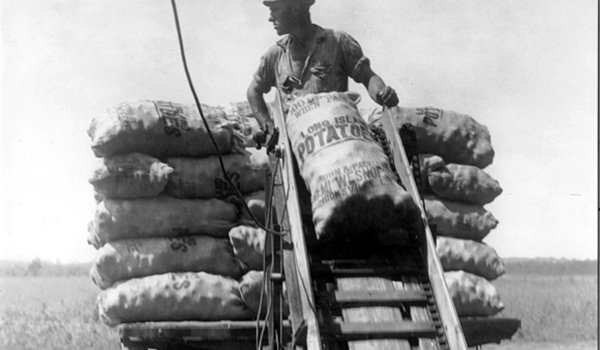 Photo: Courtesy of Ed Wesnofske.
Escaping the political upheaval in their homeland, Martin and Anna Wesnofske travelled from Poland to the United States in the 1870s. The German-speaking Wesnofskes settled in what is now the Queens/Nassau border on the Hempstead Plains and bought their first farm in 1892 where they raised seven children. Their kids migrated eastward, bringing their farming traditions with them. On Long Island if you were a farmer, chances are you were growing potatoes. (By the 1940s up to 80% of all farming on Long Island was dedicated to potatoes.) Click here to see all the pics.
Photos of Levittown Homes Then & Now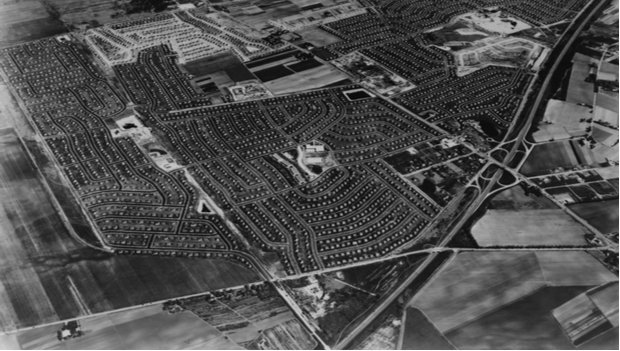 Aerial view of Levittown housing development on Long Island, New York. 1954. Photo: Shutterstock.
After World War II, demand from returning soldiers to settle down and start their families in the suburbs created a boom in development. The Levitts famously (and sometimes infamously) capitalized on this and broke ground on the planned community of Levittown in 1947. In the late 1950s these photographers captured the development when it was still relatively fresh. We compared the three Levitt homes below with some Google street view images of what they look like now. Click here to see all the photos.
Photos of Historic Long Island Homes & Buildings in Suffolk County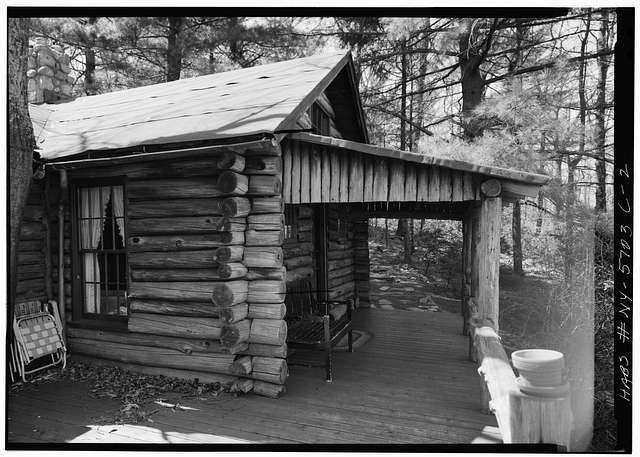 Most of the photos come from the Historic American Buildings Survey (HABS), a program of the National Park Service established for the purpose of documenting historic places. Records consist of measured drawings, archival photographs, and written reports. Click here to see them all.
South Side Hospital, Bay Shore, Long Island. Exterior III. 1956 July 11. Photo: No known restrictions on publication. No renewal found in Copyright. [LC-USZ62-25401 (b&w film copy neg.) LC-USZ62-29455 (b&w film copy neg. of another copy)]
We dug into the archives to find some great old pics taken in Bay Shore. See them all here.
A 1906 View of Port Jefferson Village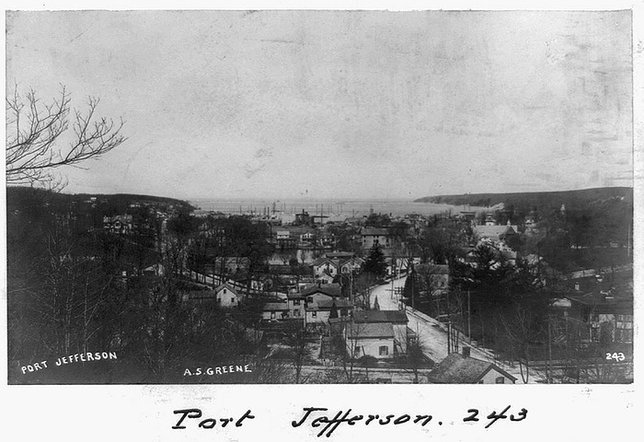 Photo: 1906 May 9. Port Jefferson / A.S. Greene. No known restrictions on publication.
Photos of Historic Long Island Homes & Buildings in Nassau County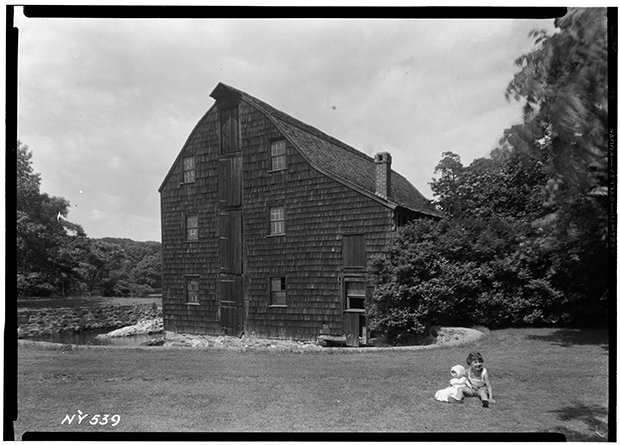 Photo: No known restrictions on images made by the U.S. Government. Historic American Buildings Survey.
When you think of the suburbs, naturally you think of rows and rows of single family homes. Less densely populated - and with many fewer 7Elevens - Long Island's colonial settlers built their homes here never knowing the explosion in construction that would happen centuries later making traffic on the Long Island Expressway move at the pace of a horse and buggy ride. Click here to see all the photos.
1915 Ad Shows Bungalow For Rent on the South Shore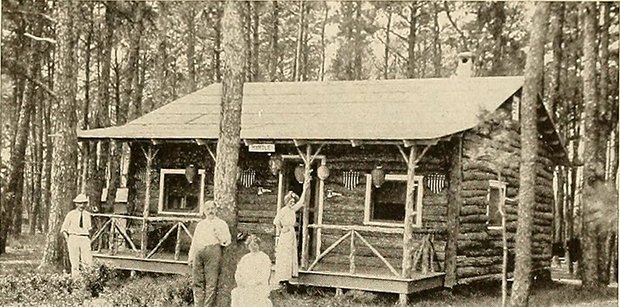 Obviously, the Long Island Rail Road would have a vested interest in touting the many splendors of Long Island. Around the turn of the 20th Century The Long Island Rail Road did just that with a series of periodicals that promoted rail travel east from New York City to the rural beauty of the region it served. In one such book titled, "Long Island and real life, Long Island railroad" published in 1915, the author called Long Island a region that "holds nearly everything reasonable people can want in this earthly life." Click here to read the full post.
1909 Photo of LIRR Wreck in Bay Shore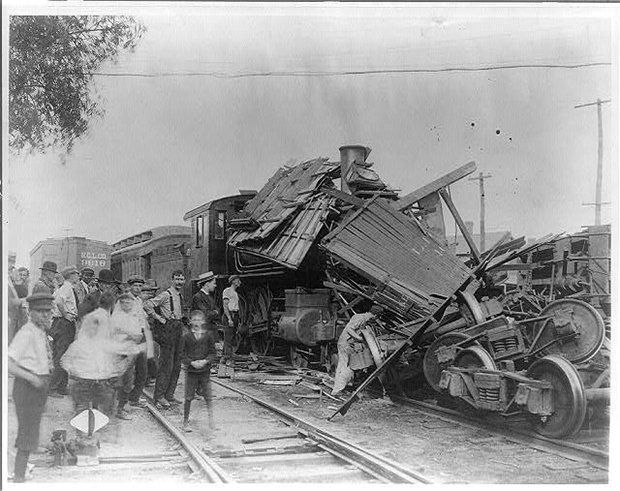 Photo: Contributor, Anderson, M. J., photographer. Library of Congress. No known restrictions on publication. No renewal found in copyright.
The photo above captures a wreck of a Long Island Railroad train near Fifth Avenue in Bay Shore taken on July 10, 1909. A caption from the archival photo says that the picture shows the wreckage of a railroad train after it collided into the rear of another railroad car. Bystanders nearby watch as two men, probably railroad employees, look over the damage.
Old Pics of President Teddy Roosevelt on Long Island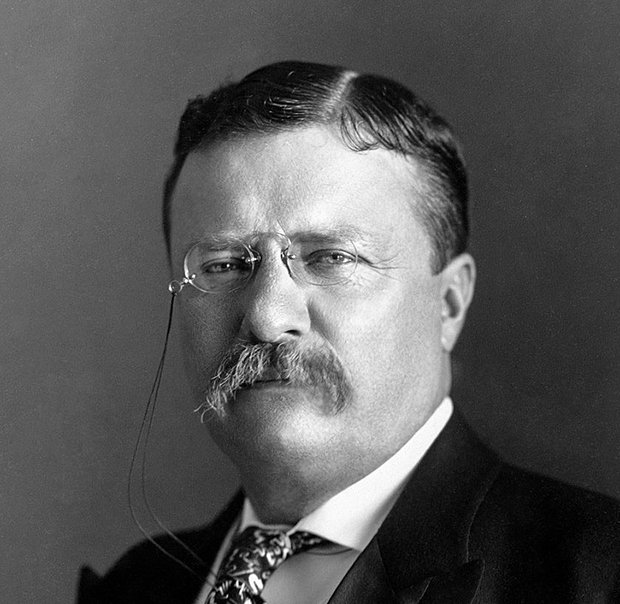 Photo: This media file is in the public domain in the United States.
Bully! Sagamore Hill in Oyster Bay was known as the Summer White House for all the time that Theodore Roosevelt spent there. The 26th President of the United States spent time there from 1885 until his death in 1919.According to the National Park Service website, during Roosevelt's time in office, his "Summer White House" was the focus of international attention. You can still go there to explore the natural surroundings and become inspired by the legacy of one of America's most popular presidents.
Click here to see find some great old pictures of Teddy Roosevelt at various times when he was in residence at Sagamore Hill.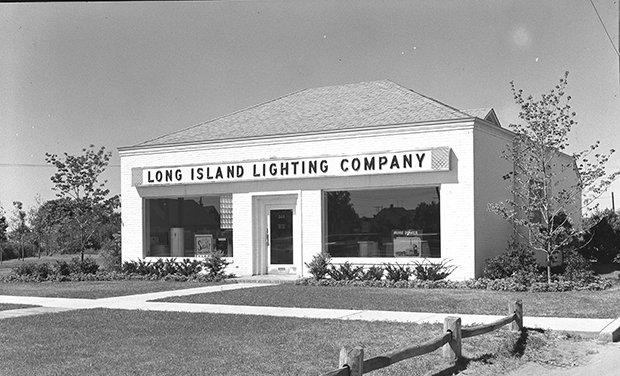 Photo: Public domain. Library of Congress, Prints & Photographs Division, Gottscho-Schleisner Collection [LC-G613-T-64242 DLC]
For those who remember, the Long Island Lighting Company (LILCO), served the residents of Long Island with electrical power and natural gas from the year it was formed in 1911 until it was taken over by the Long Island Power Authority in 1998. Click here to see the pics.