An out-of-state lineman was attacked on Friday as he and a co-worker entered a Texas Roadhouse restaurant in East Meadow. Nassau County police have not named a suspect in the case, which has soured the sentiment of interstate relief efforts on Long Island that have taken place over the past two weeks since Hurricane Sandy left over one million LIPA customers without power.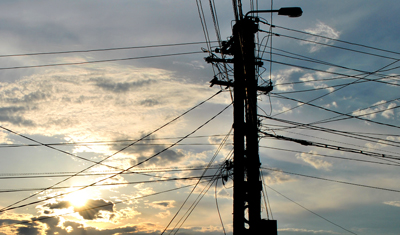 John Applewhite, 34, a Lakeland Electric lineman, came from Florida a week ago, along with 24 colleagues, to aid in the recovery effort on Long Island. As he and fellow lineman John Barefoot approached the restaurant on Hempstead Turnpike at 7:15 p.m. on Friday, a driver of a BMW called out to him and pulled over rear the restaurant.
Applewhite, a lineman for 12 years with the Florida utility, believing the motorist was inquiring about his electric, approached the vehicle. The motorist then punched Applewhite in the face, and possibly hit him with an object.
Applewhite sustained several injuries in the attack, including a broken jaw and cheekbone, as well as other facial bone fractures. He was flown back to Florida, and is being treated at Lakeland Regional Medical Center.
Share your thoughts on this article by posting a comment below or visiting our Long Island Living discussion forum.