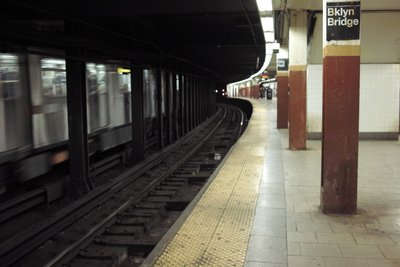 It's been a month since Superstorm Sandy hit the east coast, causing extensive damage to the Long Island Railroad (LIRR). With two of the four East River tunnels still out of service, commuting to the city has been a nightmare for Long Islanders, who have had to face delays and overcrowding.
But now there is a silver lining for commuters. Amtrack – the company that owns and maintains these tunnels - announced Tuesday that both tunnels are due to be fixed, and full service is to be restored to the LIRR by Christmas Day.
Originally, Amtrack estimated that the work would be completed around mid-January. Now, after this recent update, commuters have another four weeks rather than six to deal with the limited service.
Extensive repairs are in the process of being completed on the two East River tunnels, including ripping out the entire signal system after they were flooded with seawater during the hurricane. After ripping out the system, signal equipment had to be shipped out to Pennsylvania for repairs, and workers are currently in the process of re-installing the signal system in both tunnels.
Amtrack has been under fire in recent weeks due to their lack of communication to the public on when the signal system will be back up and running. Now that Amtrack has updated when the work is expected to be completed, the LIRR is asking for a detailed time-table on the repairs so that they can release it to the public.
As of Sunday, the LIRR is running at 80 percent of its rush-hour capacity and 92 percent of its overall capacity. Commuters can now mark a date to look forward to as Amtrack, the NJ Transit and the LIRR work to get back to full service.
Click here for more updates on LIRR service.