333 Bayville Avenue
Phone: 516.628.3330
812 Hicksville Rd
Phone: (516) 541-5073
282 Merrick Rd
Phone: (516) 594-2121
25 Cuttermill Rd # 500
Phone: (516) 504-6388
1320 Stony Brook Rd # 24
Phone: (631) 689-2323
130 Route 109
Phone: (631) 661-8883
117 Jackson Ave
Phone: (516) 677-9888
18 Manetto Hill Mall
Phone: (516) 681-8881
1300 Peninsula Blvd
Phone: (516) 295-8888
166 Route 25a
Phone: (631) 331-1033
Sushi restaurants are becoming more and more popular as they cater to the love of fish held by many Long Islanders. Sushi (fish on top of rice), maki (fish inside a rice roll), and sashimi (raw fish served on its own) can all be found crafted into enticing presentations that are as beautiful as they are appetizing at sushi restaurants across the Island.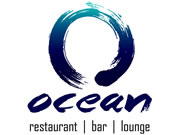 333 Bayville Avenue , Bayville - NY (Map)
Phone: 516.628.3330
Set within one of long island's most spectacular waterfront venues, ocean provides guests with an unparalleled dining experience and setting. The restaurant's architecture, which ...
812 Hicksville Rd , Massapequa - NY (Map)
Phone: (516) 541-5073
Empire Restaurant of Massapequa serves a wide selection of sushi, and is available for take-out and delivery.
282 Merrick Rd , Rockville Centre - NY (Map)
Phone: (516) 594-2121
Harusaki Japanese Restaurant in Rockville Centre brings the finest and freshest sushi to your palate.
25 Cuttermill Rd # 500 , Great Neck - NY (Map)
Phone: (516) 504-6388
Haru Sushi is one of Great NEcks finest sushi restaurants.
1320 Stony Brook Rd # 24 , Stony Brook - NY (Map)
Phone: (631) 689-2323
Hoshi Sushi of Stony Brook brings authentic asian cuisine to Long Island in a trendy dining atmosphere.
130 Route 109 , West Babylon - NY (Map)
Phone: (631) 661-8883
Ichiro Sushi of West Babylon serves a large variety of freshly made sushi rolls and offers an all-you-can eat option.
117 Jackson Ave , Syosset - NY (Map)
Phone: (516) 677-9888
Kado Sushi of Syosset is a highly rated sushi and raw bar with a broad menu of rolls and mixed drinks.
18 Manetto Hill Mall , Plainview - NY (Map)
Phone: (516) 681-8881
Kumo Sushi of Plainviw makes fresh, delicious sushi available for dining-in, take-out and catering.
1300 Peninsula Blvd , Hewlett - NY (Map)
Phone: (516) 295-8888
Moca Asian Bistro is a popular asian fusion and sushi restaurant in Hewlett.
166 Route 25a , Mt Sinai - NY (Map)
Phone: (631) 331-1033
Mount Sinai Sushi is a casual full service sushi bar.