1830 West Main Street, Route 25
Phone: 631-369-3325
7725 Jericho Tpke
Phone: 516-802-7501, 516-921-1415
47 East Main Street
Phone: 631-360-3383
5599 Merrick Road
Phone: 516-799-5394
333 Bayville Avenue
Phone: 516.628.3330
1 West Main
Phone: 631-620-3444
325 Nesconset Highway
Phone: 631-979-7676
1100 Jericho Turnpike
Phone: 516 333-7117
605 Main Street
Phone: (631) 277-7070
25 Bayview Avenue
Phone: (631) 206-0420
There are a great many cuts of beefsteak to choose from when dining—strip, chuck, round, flat iron, plate, rump, skirt, hanger, sirloin, flank, porterhouse—but the terrific steakhouses of Long Island know to properly prepare them all. Whether you want a juicy T-bone, a scrumptious New York strip, or a tender filet mignon that melts in your mouth, you can always find the perfect cut at a good steakhouse.There are a great many cuts of beefsteak to choose from when dining-
7725 Jericho Tpke , Woodbury - NY (Map)
Phone: 516-921-1415
VOLPE Ristorante is the North Shore's newest restaurant featuring Italian Cuisine with a twist. Located at the Fox Hollow in Woodbury, Volpe Ristorante offers ...
47 East Main Street , Smithtown (Map)
Phone: 631-360-3383
If you're looking to enjoy a succulent steak, savory seafood, or tantelizing cocktails, look no further than Chop Shop Bar & Grill of Smithtown. ...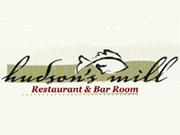 5599 Merrick Road , Massapequa - NY (Map)
Phone: 516-799-5394
Whether you're looking to enjoy a casual meal with friends, or enjoy a romantic night on the town, Hudson's Mill Restaurant and Bar of ...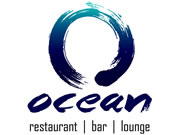 333 Bayville Avenue , Bayville - NY (Map)
Phone: 516.628.3330
Set within one of long island's most spectacular waterfront venues, ocean provides guests with an unparalleled dining experience and setting. The restaurant's architecture, which ...
1 West Main , Babylon - NY (Map)
Phone: 631-620-3444
Whether you're looking to enjoy a night out on the town with friends, or you're in search of a savory sit down meal, One ...
325 Nesconset Highway , Hauppauge - NY (Map)
Phone: 631-979-7676
Nothing arouses an appetite more than a sizzling, juicy, tender steak... hot, fresh from the broiler, resting on the plate before you, ready to ...
1100 Jericho Turnpike , Westbury - NY (Map)
Phone: 516 333-7117
At the Polo Lounge, situated in the elegant Westbury Manor—a historic mansion that has been meticulously restored to capture its old world charm—you are ...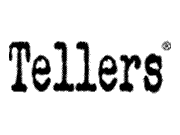 605 Main Street , Islip - NY (Map)
Phone: (631) 277-7070
Centrally located in Islip, Long Island, Tellers Restaurant offers quality food, excellent service and an exclusive eating atmosphere. Tellers Restaurant is proud of its ...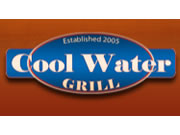 25 Bayview Avenue , Bay Shore - NY (Map)
Phone: (631) 206-0420
Cool Water Grill is a delectable restaurant in Bay Shore. Cool Water has been in operation for over 7 years and doesn't show ...