324 Sunrise Highway
Phone: 516-208-7789
1033 W Jericho Tpke
Phone: (631) 543-4656
1768 Brentwood Rd
Phone: (631) 434-8255
146 Long Beach Rd
Phone: (516) 432-2500
78 Wicks Rd
Phone: (631) 617-5140
1553 Islip Ave
Phone: (631) 348-6624
1845 5th Avenue
Phone: (631) 524-5421
5 Railroad Ave # 1
Phone: (516) 621-7975
52 W Merrick Rd
Phone: (516) 623-6786
1611 Montauk Hwy
Phone: (631) 589-2300
Mexican food and dishes from other Spanish-speaking nations have certainly made an impact on the local restaurant scene, but cuisine from the Spanish mainland offers a more Mediterranean flare than cuisines from south of the border. Paella is a perfect fusion of white rice, vegetables, and seafood or meat; gazpacho is a unique soup served cold and perfect for warmer months.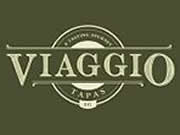 324 Sunrise Highway , Rockville Centre - NY (Map)
Phone: 516-208-7789
Located in the heart of Rockville Centre, Viaggio Tapas is serving up fresh, delicious tapas, customized cocktails, and local & imported wines that will ...
1033 W Jericho Tpke , Smithtown - NY (Map)
Phone: (631) 543-4656
Casa Luis brings authentic Spanish cuisine to Smithtown.
1768 Brentwood Rd , Brentwood - NY (Map)
Phone: (631) 434-8255
Casa Vieja in the heart of Brentwood celebrates Spanish and South American cuisines.
146 Long Beach Rd , Island Park - NY (Map)
Phone: (516) 432-2500
Mar Y Tierra is a family restaurant in Island Park that specializes in spanish cuisine.
78 Wicks Rd , Brentwood - NY (Map)
Phone: (631) 617-5140
Pollos Mario is a spanish-style steakhouse and seafood restaurant in Brentwood.
1553 Islip Ave , Islip - NY (Map)
Phone: (631) 348-6624
Quatro Rosas Restaurant in Central Islip features a combination of latin american and spanish cuisines.
1845 5th Avenue , Brentwood - NY (Map)
Phone: (631) 524-5421
Restaurant Delicioso of Brentwood specializes in Spanish and Caribbean cuisines.
5 Railroad Ave # 1 , Roslyn - NY (Map)
Phone: (516) 621-7975
The Roslyn Chalet Restaurant & Lounge offers a full dining room and private room for events, both offering a stunningly elegant dining atmosphere.
52 W Merrick Rd , Freeport - NY (Map)
Phone: (516) 623-6786
Senor Cafe in Freeport serves delicious spanish cuisine in a casual dining atmosphere.
1611 Montauk Hwy , Oakdale - NY (Map)
Phone: (631) 589-2300
Viva la Vida uses only the finest meats and freshest vegetable in their kitchen which offers authetic Mexican and Spanish dishes which range from ...