333 Bayville Avenue
Phone: 516.628.3330
31 Baker Pl
Phone: (631) 475-1723
379 Woodcleft Avenue
Phone: 516-705-4726
122 Ocean Ave
Phone: 631-665-6262
661 Riverside Drive
Phone: 631-873-4123
81 Fort Salonga Rd.
Phone: 631-651-8844
Smith Point County Park, William Floyd Pkwy
Phone: (631) 281-7788
59 Montauk Hwy
Phone: (631) 288-1841
Trustees Walk
Phone: (631) 597-6150
75 Terry St
Phone: (631) 563-1546
Waterfront Dining / Water view Dining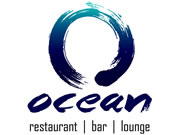 333 Bayville Avenue , Bayville - NY (Map)
Phone: 516.628.3330
Set within one of long island's most spectacular waterfront venues, ocean provides guests with an unparalleled dining experience and setting. The restaurant's architecture, which ...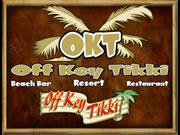 31 Baker Pl , Patchogue - NY (Map)
Phone: (631) 475-1723
With Majestic "Off-Key falls" as its backdrop and set along "The Beautiful Patchogue River" Tikki Island is waterfront dining at its best. Savor our exotic ...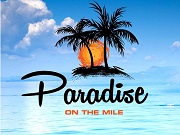 379 Woodcleft Avenue , Freeport - NY (Map)
Phone: 516-705-4726
Opened in the summer of 2015, Paradise on the Mile has brought a lively fusion of tasty tapas, delicious drinks, and dynamic music to ...
122 Ocean Ave , Bay Shore - NY (Map)
Phone: 631-665-6262
Treat those you love to casual, yet elegant waterfront dining on the Great South Bay at Captain Bill's, where you can savor the spectacular ...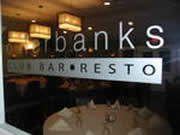 661 Riverside Drive , Riverhead - NY (Map)
Phone: 631-873-4123
The Outerbanks is a chic restaurant & bar located along the picturesque views of the Peconic River at the Indian Island Golf & Country ...
81 Fort Salonga Rd. , Northport - NY (Map)
Phone: 631-651-8844
The Whales Tale was created by a laid back group of locals who love their community, great food and good friends. Our menu ...
Smith Point County Park, William Floyd Pkwy , Shirley - NY (Map)
Phone: (631) 281-7788
The Beach Hut at Smith County Park is grander version of the typical concession stand found at most beaches. The menu includes a large ...
59 Montauk Hwy , Westhampton - NY (Map)
Phone: (631) 288-1841
Casa Basso offers an elegant atmosphere along with a full menu of fine italian cuisine.
Trustees Walk , Davis Park - NY (Map)
Phone: (631) 597-6150
Casino Cafe is Fire Island's only waterfront restaurant and is open seven days a week throughout the summer season.
75 Terry St , Sayville - NY (Map)
Phone: (631) 563-1546
The Cull House in Sayville offers a wide selection of seafood and a beatiful view of the Great South Bay.