210 Merrick Road
Phone: 516.442.2600
5599 Merrick Road
Phone: 516-799-5394
31 Baker Pl
Phone: (631) 475-1723
1 West Main
Phone: 631-620-3444
1000 D Park Blvd
Phone: 516-590-7230
21 Montauk Highway
Phone: 631-567-0900
556 Westbury Ave
Phone: (516) 750-5243
470 S Broadway
Phone: (516) 935-1599
1742 Bhampton Sag Harbor Tpke
Phone: (631) 899-3915
Who doesn't like a nice, juicy hamburger? Served with mustard, ketchup, lettuce, tomato, barbecue sauce, peppers, onions, mushrooms, or any number of cheeses, a good burger cooked the way you like it can make for a perfect lunch or dinner. Restaurants across Long Island serve up their individual takes on this iconic staple of American eateries, giving residents a large selection of burger concoctions.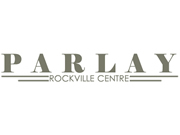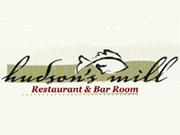 5599 Merrick Road , Massapequa - NY (Map)
Phone: 516-799-5394
Whether you're looking to enjoy a casual meal with friends, or enjoy a romantic night on the town, Hudson's Mill Restaurant and Bar of ...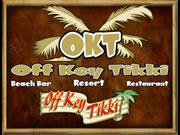 31 Baker Pl , Patchogue - NY (Map)
Phone: (631) 475-1723
With Majestic "Off-Key falls" as its backdrop and set along "The Beautiful Patchogue River" Tikki Island is waterfront dining at its best. Savor our exotic ...
1 West Main , Babylon - NY (Map)
Phone: 631-620-3444
Whether you're looking to enjoy a night out on the town with friends, or you're in search of a savory sit down meal, One ...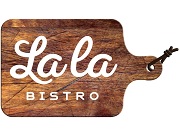 1000 D Park Blvd , Massapequa Park - NY (Map)
Phone: 516-590-7230
La La Bistro serves up everything from handcrafted soups and healthy salads to delicious panini and wraps. There's even a Vegan and Organic menu! ...
Experience a unique fusion of fine food and casual dining at South Ocean Grill. Conveniently located within walking distance of both the Fire Island ...
21 Montauk Highway , West Sayville - NY (Map)
Phone: 631-567-0900
Conveniently located on Main Street in West Sayville, the all new Bluestone Tavern is the perfect place to grab a burger and some brews ...
556 Westbury Ave , Carle Place - NY (Map)
Phone: (516) 750-5243
5 Borthers Grill in Carle Place is a great spot to stop for a burger and fries.
470 S Broadway , Hicksville - NY (Map)
Phone: (516) 935-1599
1742 Bhampton Sag Harbor Tpke , Sag Harbor - NY (Map)
Phone: (631) 899-3915
Bay Burger in Sag Harbor is known for two things: enormous, thick, juicy burger patties and amazing homemade ice cream.