1002 Old Country Road
Phone: 516-228-5400
7725 Jericho Tpke
Phone: 516-802-7501, 516-921-1415
47 East Main Street
Phone: 631-360-3383
1 West Main
Phone: 631-620-3444
105 Wynn Lane
Phone: 631-476-3800
63 Broadway
Phone: 631-261-7700
54 New Street
Phone: 631 385-1919
23 North Ferry Rd.
Phone: (631) 749-0053
10 Allen Blvd
Phone: (631) 694-7416
218 Montauk Hwy
Phone: (631) 226-9205
400 Glen Cove Ave
Phone: (516) 656-4774
Italian food is one of the most beloved styles on Long Island and the world over. With its wide variety of sauces, spices, herbs, and preparation styles, Italy has earned its popularity by creating dishes to appeal to every palette. Rich tomato and cream sauces provide a delightful texture to all sorts of pasta and gnocchi, and a large collection of cheeses can add a layer of unique flavor to many vegetable or meat dishes.
1002 Old Country Road , Garden City - NY (Map)
Phone: 516-228-5400
At Spuntino Wine Bar & Italian Tapas we put a modern twist to Italian classics, combining the genuine energy and passion of an authentic ...
7725 Jericho Tpke , Woodbury - NY (Map)
Phone: 516-921-1415
VOLPE Ristorante is the North Shore's newest restaurant featuring Italian Cuisine with a twist. Located at the Fox Hollow in Woodbury, Volpe Ristorante offers ...
47 East Main Street , Smithtown (Map)
Phone: 631-360-3383
If you're looking to enjoy a succulent steak, savory seafood, or tantelizing cocktails, look no further than Chop Shop Bar & Grill of Smithtown. ...
1 West Main , Babylon - NY (Map)
Phone: 631-620-3444
Whether you're looking to enjoy a night out on the town with friends, or you're in search of a savory sit down meal, One ...
105 Wynn Lane , Port Jefferson (Map)
Phone: 631-476-3800
2 LI locations
Ruvo Restaurant & Bar takes its name from a small hill town in Southern Italy, the ancestral home to the DeNicolas family and inspiration ...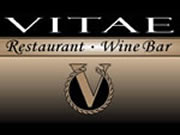 54 New Street , Huntington - NY (Map)
Phone: 631 385-1919
The vision for Vitae, Huntington's elegant dining and nightlife destination is to live a full life. It's the place to go for fine food, ...
23 North Ferry Rd. , Shelter Island - NY (Map)
Phone: (631) 749-0053
Locally purchsed produce and fish guarentee fresh meals at 18 Bay Restaurant on Shelter Island. The menu changes with the markets, so be sure ...
10 Allen Blvd , Farmingdale - NY (Map)
Phone: (631) 694-7416
Absolutely Mario offers a taste of Italian food in the heart of Farmingdale. Featuring a full bar and a Kids Menu, this restaurant is ...
218 Montauk Hwy , Lindenhurst - NY (Map)
Phone: (631) 226-9205
Alleto's Restuarant in Lindenhurst combines great Italian cuisine with a talented homemade touch. Enjoy aged steaks, prime seafood or creative pasta plates at Aletto's/
400 Glen Cove Ave , Sea Cliff - NY (Map)
Phone: (516) 656-4774
Allison's Amalfi Ristorante in Sea Cliff is a great high end Italian eatery. If you're looking for a fine dining and elegant atmosphere, Allison's ...