New Jersey Man Arrested for Stealing Over $20K in Tips from Parking Attendants at Roosevelt Field Mall
Benevento, as parking manager, required payments from valets for each shift worked during the week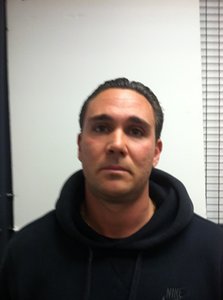 Garden City, NY - February 11th, 2014 - Nassau County District Attorney Kathleen Rice announced that a New Jersey man was arrested late Friday and arraigned today for requiring valets who parked cars at two restaurants at Roosevelt Field Mall to turn over a certain amount of their tips to him every week or lose their jobs.

John Benevento,32, of East Rutherford, NJ, was arrested on Feb. 7 and arraigned today on the charge of Grand Larceny in the 4th Degree (an E felony). Judge Rhonda Fischerset bail at $20,000 cash or bond. If convicted, Benevento facesa maximum possible sentence of 1-1/3 to 4 yearsin prison. He's due back in Part 9 of Nassau District Court, in Mineola, on Feb. 11.

"Giving workers a choice between keeping their job and handing over their hard-earned tips is really no choice at all," DA Rice said. "Most of the valets in this case are attending local colleges and need the money to help pay expenses. Forcing workers to pay a fee to keep their jobs will not be allowed to be business as usual."

DA Rice said Benevento stole a total of $23,541 in tip money from valets who parked cars for the Capital Grille and Seasons 52 restaurants located at Roosevelt Field Mall in Garden City. The two restaurants contract out parking duties to One Way Valet, an Orlando-based company that employs Benevento as a manager for various accounts in the Northeast. The two restaurants are not implicated for any wrongdoing in this case.

The scheme was discovered when workers made complaints to DA Rice's office. DA investigators found that as manager for One Way Valet, Benevento required valets to turn money over to him when he made weekly visits to Long Island. Benevento created a schedule of payments requiring that the valets place a certain amount of their tip money in an envelope for him for each shift that they worked during the week, totaling over $400 per week. These shift envelopes were then placed in a lock box and picked up by Benevento every Friday.

Assistant District Attorney Richard Balletta, chief of DA Rice's Labor Unit, is prosecuting the case. Benevento is represented byRovshan Sharifov, Esq.

The charges are merely accusations and the defendant is presumed innocent until and unless found guilty.
Join Our Weekly Newsletter

Sign up for a free weekly newsletter covering things to do, hottest local headlines, and everything Long Island! Read more here or enter your email to signup.