The Town of Islip will show Pixar's Finding Dory at Atlantique Marina on Fire Island on Friday, August 20. The show will start at 8pm.
Town residents are encouraged to bring their own beach chairs and a non-perishable food item to donate to the Islip Food for Hope Food Pantry.
Finding Dory is the sequel to Pixar's animated hit Finding Nemo. Both movies feature the voices of Ellen DeGeneres and Albert Brooks in the lead roles.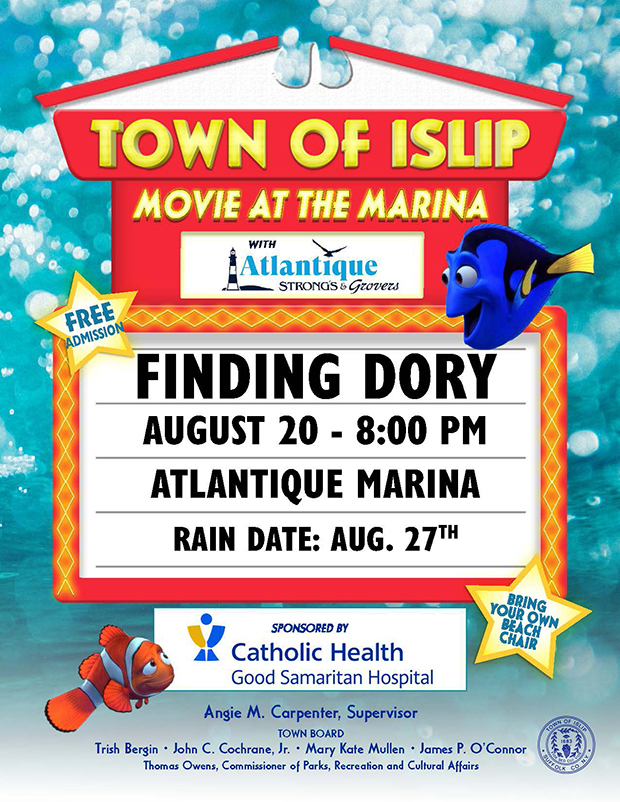 Photo: Town of Islip.