After receiving an $800,000 grant from New York's Empire State Development, the Town of Riverhead announced that it will move forward with the purchase of 117 and 121 East Main Street. It also has the option to purchase 127 East Main Street. The acquisitions would further the vision of creating a Town Square that will connect Main Street to the Peconic Riverfront.
Reports say that the purchase price of all three properties would total almost $5MM.
The town originally announced it would receive the grant in February.
"Today, we are moving Riverhead forward and entering a renaissance," said Town Supervisor Yvette Aguiar.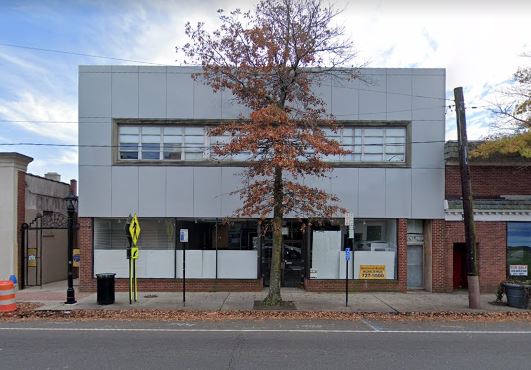 117 East Main Street. Photo: Google Maps.
A rendering of the future Riverhead Town Square was displayed at a July 2 press conference. (See above.) The press conference took place in front of the vacant 117 East Main Street property - the old Sweezey's Department Store location. All of the properties are next to each other and 121 and 127 East Main Street are currently occupied.
The plan will be presented at a public hearing at Riverhead Town Hall scheduled for July 21, 2020 at 2:05 pm.