The 106th Rescue Wing whose motto is "That Others May Live" will conduct a flyover of Long Island to honor Covid-19 responders on Friday, May 15 starting at 12:15pm.
This Air National Guard wing is based out of West Hampton.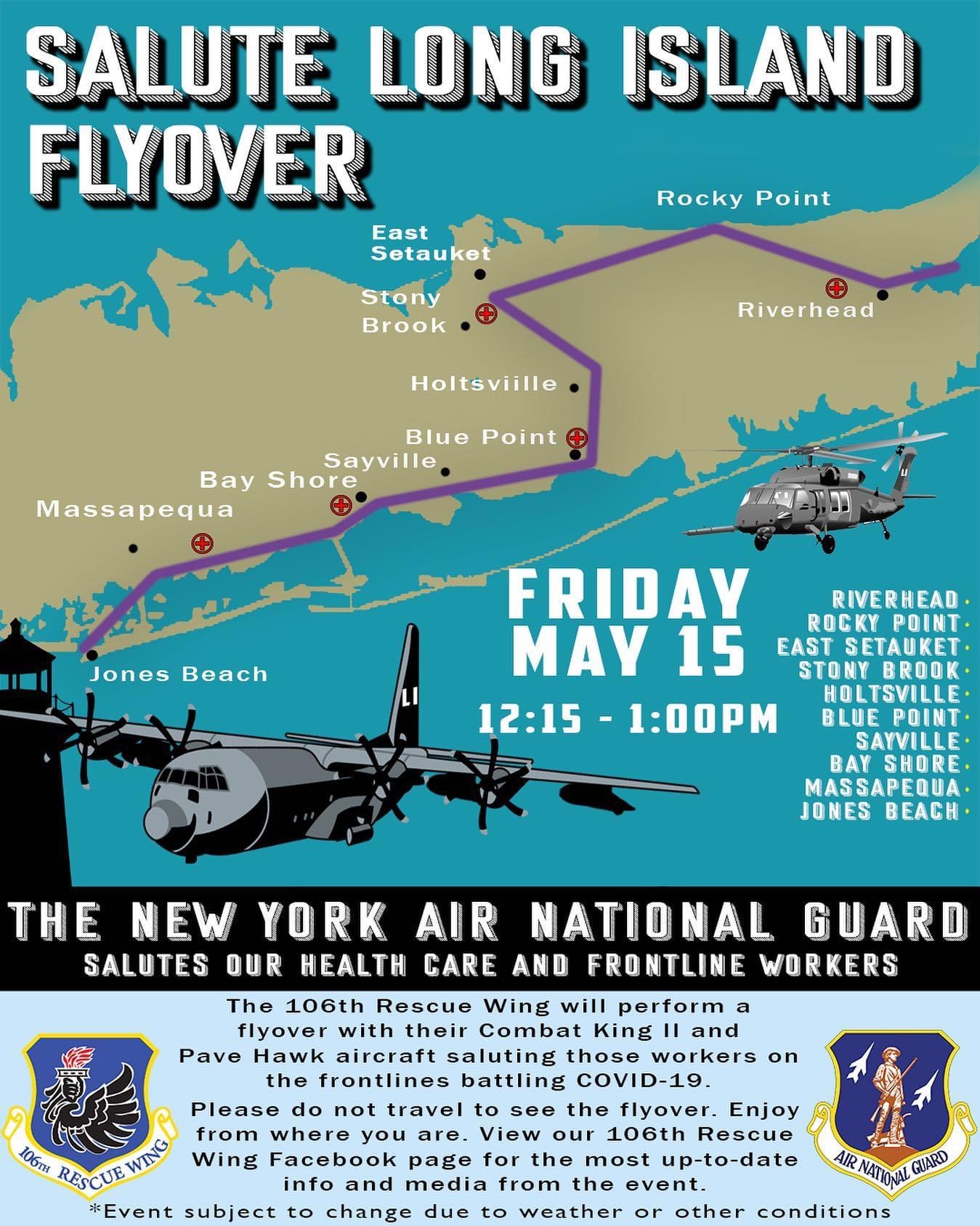 According to its website, the 106th Rescue Wing deploys worldwide to provide combat search and rescue coverage for U.S. and allied forces. It also stands ready to help New York State in disaster relief and other state emergencies as directed by the governor.
Consisting of three aircraft - an HC-130J Combat King II search and rescue airplane and two HH-60G Pave Hawk search and rescue helicopters - they will fly over Eastern Long Island to salute healthcare, essential workers and first responders dealing with the Covid-19 pandemic.

The flyover will begin approximately 12:15pm near Riverhead and finish around 1pm near Jones Beach. The planes will head to the North and South shores to pass by various hospitals on their route.