Two Plead Guilty to LIRR Ticket Machine Scam
The two defendants used hidden cameras to steal money from passengers.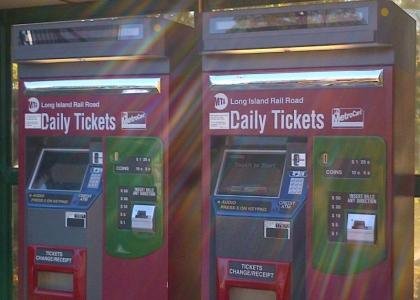 Two men pleaded guilty on Saturday to using hidden cameras and bank card "skimmers" on Long Island Rail Road (LIRR) ticket machines to steal credit card information and money from riders.

Dorin Husa, 37 and Niculae Petre, 45, both of Elmhurst, pleaded guilty to Criminal Possession of Forgery Devices in Nassau County Court. They will be sentenced on April 25, and are facing up to one year in prison and the forfeiture of the $7,000 in cash recovered by police from their apartment in Queens.

"Though my office remains committed to bringing these criminals to justice, it's essential that people protect themselves by being alert at ticketing machines, covering their PIN numbers when using debit cards, using credit cards or cash whenever possible, reviewing account statements and credit reports regularly, and notifying the authorities immediately if they suspect identity theft," said Nassau County District Attorney Kathleen Rice in a press release.

Petre and Husa were arrested in October 2013 along with two other defendants, after police conducted a search of their apartment and found materials used to make credit card skimmers. They also found cameras and the $7,000 in cash, which was obtained through stolen bank information.

38-year-old Valer Zaharia and his wife, 28-year-old Teodora Zaharia, both of Kew Gardens, are the other two defendants that were arrested in October. The two were caught by MTA Police recovering the cameras and credit card skimmers.

After police searched the Zaharias' apartment, they found cameras and lists of credit and debit card numbers along with $52,000 in cash. Information was stolen from ticket machines at carious LIRR stations, including Stewart Manor, Merillon Avenue and Sea Cliff.

The cases against the Zaharias are still pending. They are both facing Grand Larceny charges.

There is also a warrant out for Cezar Nastasa, who fled to the United Kingdom shortly after the Zaharias, Husa and Petre were arrested. All five suspects are Romanian nationals.

[Source: Nassau County DA Kathleen Rice]
Photos
Join Our Weekly Newsletter

Sign up for a free weekly newsletter covering things to do, hottest local headlines, and everything Long Island! Read more here or enter your email to signup.