Legislators Continue to Call for Delay of Common Core
New York legislators step-up their call to delay use of Common Core test results in making high-stakes decisions about educators, administrators and students.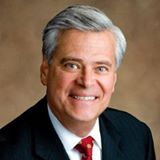 Senators Dean Skelos, Jeff Klein and Senate Education Chair John Flanagan issued a statement earlier this week in continued support of a delay in using Common Core test results to make high-stakes decisions about educators, administrators and students.
Following months of listening to concerns of parents, administrators and educational professionals at public hearings conducted throughout New York State, the senators say that although they "support the goals of an improved education curriculum that increases standards and ensures that students are college and career ready," they have "grave concerns" over the flawed roll-out of Common Core Learning Standards.
While they agree that the implementation of Common Core may have been well intended, the senators say that unless the Board of Regents acts to alleviate the concerns of parents, teachers and other educators, they call on the Regents to delay the use the new Common Core academic standards for a minimum of two years, a delay that steps up previous calls to simply delay implementation.
"If the Board of Regents doesn't deal with it appropriately, then the Legislature will have to," Skelos said according to Newsday.
During the two-year delay period, the senators say the State Education Department should continue to develop curricula aligned with higher standards while assisting local school districts to develop their own curricula to ensure that teachers can successfully implement higher learning standards.
Additionally, in response to concerns raised by students, parents, teachers, privacy experts and school administrators about the "ability of unauthorized third-parties to access personally identifiable information (PII) of students, teachers and principals that will be collected on the state-wide Education Data Portal (EDP)," the senators restated their call for a minimum one-year delay in the operation of the portal until privacy and security concerns were fully addressed.
Based upon the input received from legislators and the public, Regents Chancellor Meryl Tisch and Education Commissioner John B. King Jr. said that they will consider a series of possible options to make "thoughtful adjustments to Common Core implementation."
In the end, the senators said, "our goal must continue to be the development of higher learning standards in the best interest of our students and their futures."
We value your comments. Include them below.
[Source: Sen. Dean Skelos, Newsday]
Join Our Weekly Newsletter

Sign up for a free weekly newsletter covering things to do, hottest local headlines, and everything Long Island! Read more here or enter your email to signup.