Manhasset Man Arrested for Selling Pirated Movies
Ali Breland allegedly sold hundreds of pirated DVDs from his home.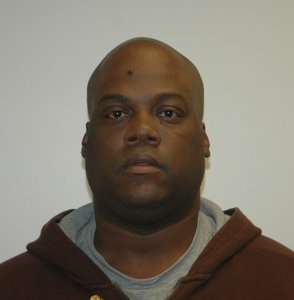 A Manhasset man was arrested for allegedly selling hundreds of pirated movies from his home. According to District Attorney Kathleen Rice, 41-year-old Ali Breland (pictured) was taken into custody on Friday night and is facing several charges.

Undercover investigators from the Motion Picture Association of America, in association with the DA's office, purchased several of the DVDs from Breland since September 2013. All of the purchases took place outside of his home, and investigators later found the movies to be counterfeit.

Breland also used a website to sell the pirated DVDs, several of which were Oscar-nominated hits.

Investigators later obtained a search warrant for Breland's home. When they entered his home, they found instruments used to make the recordings, evidence of packaging for the pirated DVDs and computers that were used to sell the counterfeit items over the internet.

Many of the movies Breland offered are still in theaters, including "12 Years a Slave," "Gravity," and "The Wolf of Wall Street." On his website - http://moviescheapforthepoor.weebly.com - Breland also offered illegal copies of television series and other recordings. Breland also used Craigslist to sell his movies.

"When people illegally sell and distribute these commercial films, they are taking money out of the hands of hard-working men and women employed by the entertainment industry – of which an increasing number live and work in New York," DA Rice said in a statement. "My office will continue to prosecute these cases to ensure that the money earned by these films is not diverted to criminals working for their own financial gain."

Breland is facing several charges, including one count of Scheme to Defraud in the 1st Degree (an E felony), one count of Trademark Counterfeiting in the 2nd Degree (an E felony), and one count of Failure to Disclose the Origin of a Recording in the 1st Degree (an E felony).

The defendant is scheduled to appear in court on February 11. If convicted, Breland will face a maximum sentence of four years in prison.

[Source: District Attorney Kathleen Rice]
Join Our Weekly Newsletter

Sign up for a free weekly newsletter covering things to do, hottest local headlines, and everything Long Island! Read more here or enter your email to signup.