Sure, Long Island is known for its beaches but when the temperature drops there are plenty of fun, family friendly activities.
Photo: Cradle of Avition Museum Facebook page.
Go to a Museum - Long Island is full of museums to take in art, history and science. Try the Cradle of Aviation Museum to learn how Long Island was integral to the birth of flight in the U.S. (Also check out this article about the five times LI made aviation history.) Or check out the Long Island Explorium in Port Jefferson for hands on science exhibits. The Long Island Children's Museum has exhibits and programs devoted to the busy work of play. Stony Brook Village has plenty of museums, to check out. Click here to find six things to do in Stony Brook.
Image by Pech Frantisek from Pixabay.
Outdoor Ice Skating - Whether you're an ice pro or an ankle bender, you can appreciate the joy of skating outdoors in the wintertime. Get outside and strap on those blades at these outdoor rinks and ponds across Long Island. Click here to read our guide to outdoor skating rinks. Since these are outdoor rinks, availability may depend on the weather. Call ahead to find out if the rink is open.
Photo: Stock image.
Take a Hike - Winter is a great time to get outside and walk the trails of Long Island. Start with our list of eight hiking trails worth trekking out for. Or browse our guide to Long Island parks.
Photo: Stock image.
Escape the Chill - Puzzle and escape rooms are all the rage. They're challenging and fun. The best thing is they're indoors so while you're figuring out how to get out of a real-life, interactive room, you're also escaping the cold. Try Puzzle Break in Syosset.
Image by skeeze from Pixabay.
Indoor Rock Climbing - A fun family activity or teambuilding event for coworkers, indoor rock climbing will definitely make you sweat when the temperature drops. Try The Gravity Vault in Melville or Island Rock in Plainview.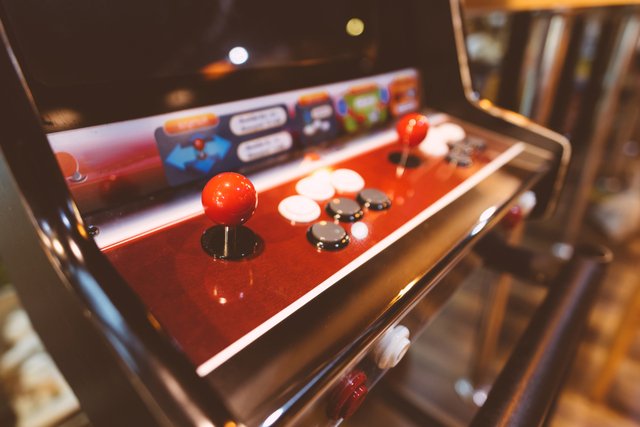 Photo: Stock image.
Hit the Arcades - If you're a certain age you might remember spending weekends and after-school pumping endless quarters into the arcade games at places like Time Out in the local mall but it's hard to find a good arcade room these days. We put together a list of fun places that still feature arcades. Bonus: A lot of bowling alleys also feature arcades. Bowling has been a go-to wintertime activity for generations for families and friends. Today, many bowling alleys have added music, neon lights, and midnight bowling to ratchet up the experience.