Winter is officially here and that means it's time to hit the slopes. Want to find the best places to get yourself all geared up for the winter ski and snowboarding season? Check out the list of Long Island shops below.
Snow Shed - Local shop offering ski and snowboard equipment rentals and sales. Clothing, accessories and gear. Location: 1004 NY-112, Port Jefferson Station, (631) 473-2572
Sundown - A well established retailer specializing in ski and snowboard equipment and accessories with multiple Long Island locations. Rentals available. Locations: 1296 Broadhollow Road, Farmingdale, (631) 420-3796; 7 Northern Blvd, Greenvale, (516) 621-6668; 2726 Hempstead Turnpike, Levittown, (516) 796-1565; 3060 Middle Country Road, Lake Grove, (631) 737-8600.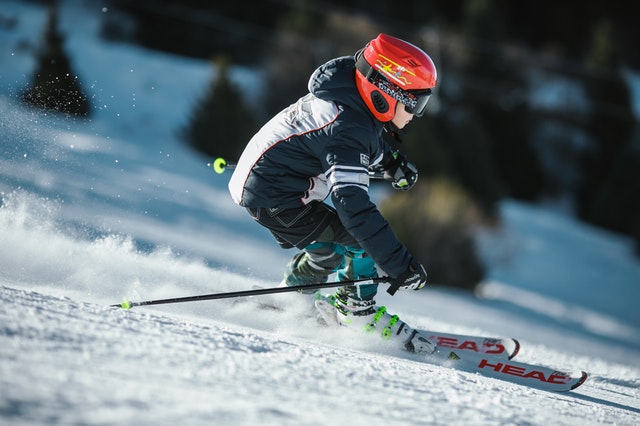 Photo: Stock image.
Sun & Ski Sports - National retailer with a shop on Long Island. Ski and board equipment for sale or rental. Also offers clothing, accessories and gear for sale. Location: 197 S Service Road, Plainview, (516) 249-7980.
Sno-Haus Ski Shop - Selection of skis and boards for sale or rent. Plus clothing, accessories and gear. Locations: 244 N Franklin Street, Hempstead, (516) 481-3305; 2 W Jericho Turnpike Huntington Station, (631) 549-5087.
Ski Warehouse - Specializing in used, brand name ski equipment. Location: 750 Stewart Avenue, Garden City, (516) 294-3700.
Photo: Stock image.
Action Sports - Shop featuring snowboard and ski rental in wintertime. Location: 1384 Montauk Hwy, Oakdale, (631) 589-6563.
Bunger Sayville - Offers boards, equipment and gear. Location: 247 West Main Street, Sayville, (631) 244-7070.
Photo: Stock image.
REI Ski & Snowboard Shop - This location of the retail chain offers ski and snowboard service and repairs as well as equipment and accessories for sale. Location: 144 Glen Cove Road, Carle Place, (516) 873-8540.
Ridgeline Ski & Snowboard - Local ski and snowboard shop opened in 2009. Location: 144 Plandome Road, Manhasset, (516) 627-0030.