The Original Pantano's: Hewlett & Uniondale
Wether your in Hewlett or Uniondale, both Original Pantano's locations boasts some one-of-a-kind creations. From sandwiches to wraps and creations like their Ultimate Brunch Fries, their menu covers all the bases. A menu must-try is The Grubfather (Philly steak, creamy mac & cheese, chopped onion rings, chipotle and melted Swiss on a toasted garlic hero). Other fan favorites are the Drunk Wrap, the Felicia Focaccia and the Perri.
Roast Sandwich House: Melville & Hicksville
With two locations in Melville and Hicksville, Roast Sandwich House crafts their sandwiches using all-natural whole roasted meats cooked in-house daily, fresh ingredients and hand-crafted artisan bread. From their sandwiches to their soups and salads, every menu item is prepared fresh and made to order. A trusted go-to? The Short Rib Grilled Cheese (cheddar, Swiss, American and tender short rib melted between country white bread). Other favorites are the Crispy Chicken Alla Vodka, Angry Turkey Melt and the Corned Beef Reuben.
Se-Port Delicatessen: East Setauket
Se-Port Deli has been in business for over 30 years, housed in a historical Setauket building dating back to the 1920s. Their menu is impressive with signature sandwiches like The Gasm (chicken cutlet, melted mozzarella and bacon on a toasted garlic hero with Russian dressing & coleslaw) to burgers and fried platters. Se-port is also known for their renowned Iced Tea, fresh brewed daily.
Hometown Heroes: West Islip
This West Islip gem cranks out some insanely delicious sandwiches. Start off with their fried mac and cheese bites (homemade mac & cheese breaded, deep fried and served with spicy ketchup). Hometown is known for their insanely fresh hero bread, delivered daily. A menu standout is the The Patty Mac (seasoned ground beef, American cheese, lettuce, pickles, onions and homemade Russian dressing). Some other handheld favorites are the Mac Attack, Italian Philly and the Chick N Berry wrap.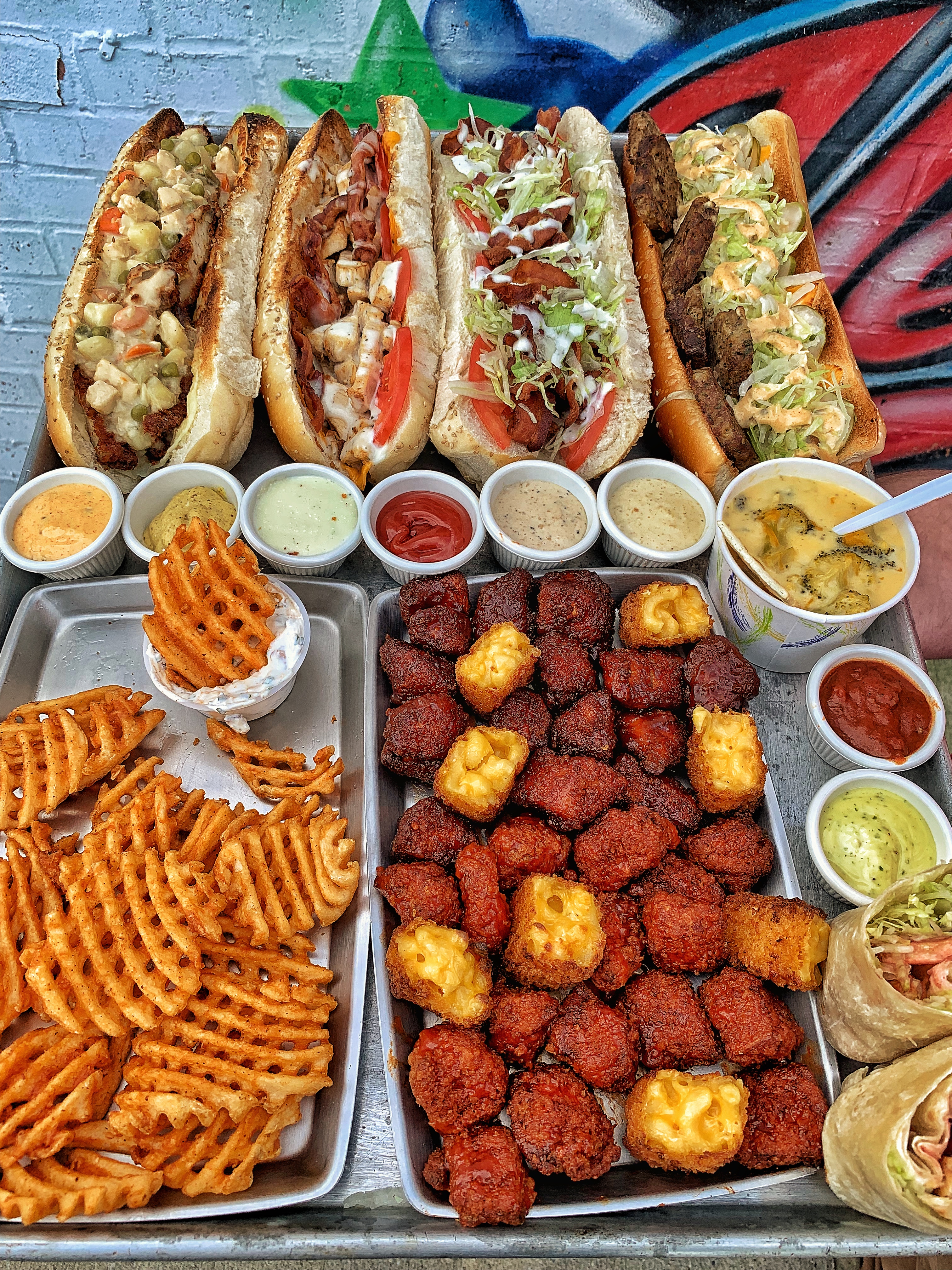 Louisiana Joe's Sandwich Shop: Oceanside
Joe LoSchiavo opened his cajun-inspired sandwich shop a few years back and people have been flocking to it for a taste of southern comfort ever since. Each sandwich begins with fresh bread baked specifically for the shop and delivered daily. The star of the menu? The Mardi Gras wrap (pulled pork, rice, beans, cheddar jack, lettuce and tomatoes) The perfect trio of cheesy, smoky and indulgent. Other signatures are the Muffuletta and Southern Fried Chicken.
Wednesday's Table: Southold
"Food should come from a kitchen…not a box" This motto lives on at Wednesday's Table. The family run sandwich cafe believes that healthy, fresh ingredients don't have to be boring. Customers love their breakfast and lunch options, but the star of the menu is their Banh Mi (roast pork shoulder or lemongrass chicken, served with pickled daikon radish and carrots, cucumbers, cilantro, and mayo on fresh hero bread). Other menu highlights are the Eggplant Caprese Melt, Fried Jumbo Shrimp Roll and their signature Wednesday's Burger.