Port Jeff with your pooch
Port Jefferson is a true dog-friendly village and offers any number of great doggie date options. First, you can get ice cream at the window in Chandler Square. Then walk on the docks with your doggo to take in the great views of the harbor and the boats. Roger's Frigate ice cream shop serves dog treats so you can stop in there to grab the good boy something special.
There are plenty of outdoor seating places that allow you to sit with your leashed dog including Tiger Lily Cafe or Locals Cafe. Finally, take a trip across Harborfront Park and visit Centennial Park, which is a dog-friendly beach. Let you pal roam off leash for a bit, but remember to pick up after your pooch. Want to end the night with a great local beer?
Port Jefferson Brewery allows dogs to come in the tasting room and hang on the porch while you sip. If you're lucky there might be a band playing outside. Want to stay the night? Check out The Ransome Inn. They are pet friendly and dogs are allowed. The website says it's at the discrepancy of the innkeepers and pets need to be pre-approved.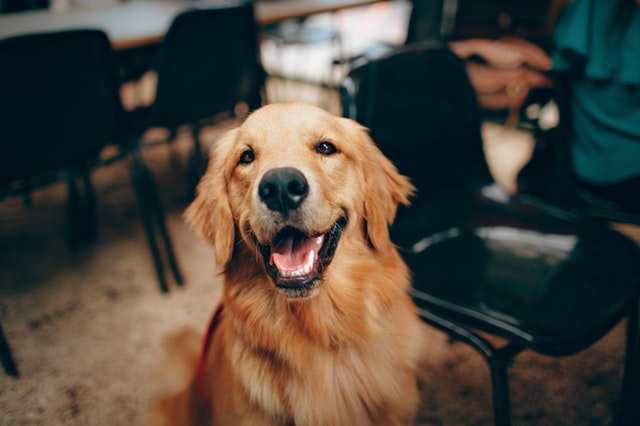 The Hamptons with your hound
If you are down for glamming it up in the Hamptons then do not leave your furry friend behind. There are many places you can head to that will welcome dogs. Make it a road trip to Montauk Point and on your way out you can stop and sip some wine with your leashed dog at Duck Walk Hamptons in Water Mill.
Take a stroll in dog-friendly Cedar Point County Park in East Hampton, which features great places to hike with your BFF. It has even been called a "must do hike for dog walkers."
If you make it all the way to The End, don't fret about fido. Sole East Hotel is dog friendly as long as you call ahead and make a res. The Maidstone Hotel in East Hampton also allows pets in their rooms. (They even have a special menu for dogs!)
In Montauk there's even Blue Crush Charters, which is dog-friendly. That's right, you can take your dog on a boat and fish! Stop into Montauk Brewing Company a grab a cold one too. Dogs are allowed!
North Fork drive with the doggo
Who doesn't like sticking their head out the car window on a beautiful drive on the north fork? We do. And so does your dog. Stop at any number of wineries along the way including Jamesport Vineyards, Lieb Cellars, Duck Walk Vineyards, and Bedell Cellars all who allow leashed dogs. Jason's Vineyard in Jamesport encourages you to stop by with your doggie.
If it's the right time of year, you and your dog can enjoy the lavender blooms at Lavender by the Bay in East Marion. For beer lovers, Greenport Harbor Brewing Company allows leashed dogs as well.
Stop for coffee in Southold at North Fork Roasting Company, which is very welcoming to your pooch. If you want to do the whole North Fork to the end, stay overnight at one of these pet-friendly rentals.