Everyone knows that nothing beats a great big burger. And Long Island has no lack of creative offerings. Here's a list of some burger joints on Long Island that will satisfy your hunger when you get a hankering for a big, juicy burger.
Massapequa
There's just something about a burger joint that's been family owned and operated since 1963 that gets us right in the red, white, and blue.
Westbury
Different burgers all tagged with different colored labels. Try the Black Label. Prime Beef with American cheese, lettuce, tomato, onion, label sauce all on a potato bun. They recommend a Southampton Double White beer to pair it with.
Massapequa
The Belmont Steaks stands out on a menu filled with great choices. It's 8 ounces of dry, aged beef blend topped with cheddar, onion rings and horseradish sauce. Served on a pretzel bun. We picked it to win.
Coram
Try their Burger From Hell, if you dare. Jalapenos, habanera sauce, jack cheese, lettuce and tomato. If you're weak get a drink to go with it.
Garden City
Can't decide between the Parisian with cheddar, bacon, and egg or the Argentinian with pepper jack, red onion, and chimichuri sauce or the Belgian with blue cheese sauce, bacon, avocado, lettuce, tomato, and red onion... Just kidding we got them all!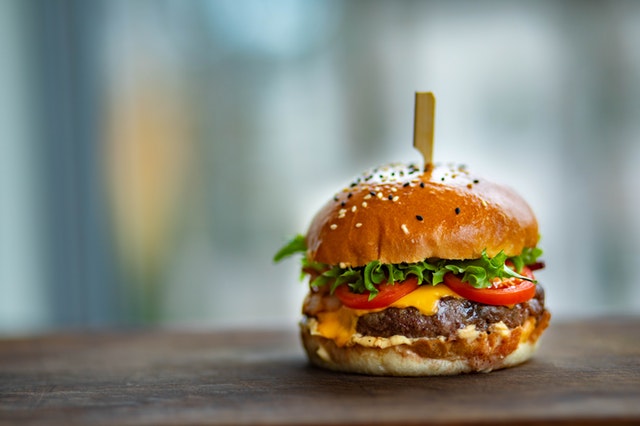 Plainview
According to Chef Ian Russo, Dirty Burger uses a signature spice blend in their burgers. "And at the end we add honey to the burger," he said. The restaurant was just featured on Burgers, Brews & Que.
Mount Sinai & Ridge
Trust us. Go. (And they serve wine and beer.)
Port Jefferson
Get their famous Triple Smoke Burger. But really most everything is good. Take a walk across the way to Port Jefferson Brewery for a great beer after, or before, or both.
Bohemia
Build your own sirloin burger at Joe's.
Sound Beach
They make old fashioned hand crafted burgers (and specialty sandwiches) from around the country. Pack our bags.
Patchogue & Bay Shore
Lots of great burgers with lots of great names. But we're most curious about the peanut butter, bacon, cheddar. Haven't tried it yet. Can someone let us know how it tastes?
Mineola
They have burgers and they have lobster rolls. Get both. It's a judgement free zone.
Huntington
Get wild with the Wild Life burger. It's a half-pounder with caramelized onions, gruyere, and roast wild mushrooms on a brioche bun.
Huntington Station
Pairing wine and burgers? Yes, please.