Stony Brook, NY - July 27, 2016 - Rock Star Salman Ahmad and producer, Dr. Larry Brilliant, will be joining Tom Needham on the Sounds of Film this Thursday at 6 P.M. on WUSB. They will be speaking about their work on HBO's Open Your Eyes, a heartfelt and uplifting documentary about doctors restoring sight to villagers who have been blind for decades in Himalayan mountains of Nepal.
Pakistani rock star Salman Ahmad and his band Junoon have sold tens of millions of records worldwide. He is often referred to as "the Bono of Asia," because of his music and commitment to social justice. Q Magazine called Junoon "One of the biggest bands in the world." The HBO film features the original song "Open Your Eyes," composed by Ahmad and featuring vocals from iconic musician and humanitarian Peter Gabriel.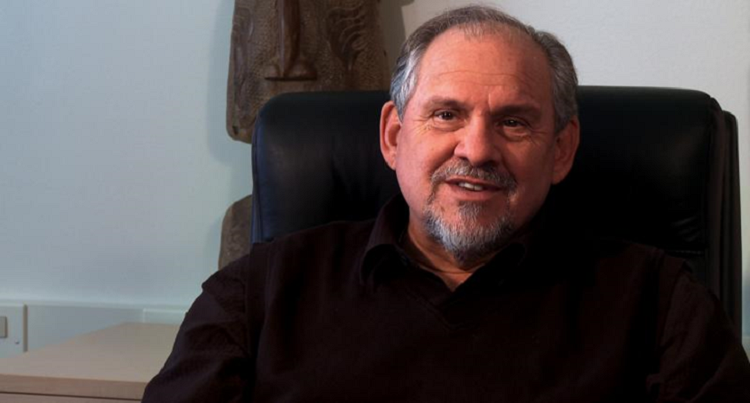 Dr. Larry Brilliant.
Producer Dr. Larry Brilliant is a world renowned philanthropist and epidemiologist. who has devoted his life to combating the world's most serious global health issues. He was instrumental in the World Health Organization's successful mission to eradicate Smallpox. He is the former director of Goggle's philanthropy division and the current Chairman of the Board of Skoll Global Threats. He was recognized as one of TIME Magazine's most influential people, with his story written by President Jimmy Carter. Dr. Larry Brilliant is also the co-founder of the Seva Foundation, a NGO responsible for restoring sight to 4 million blind people worldwide, including the subjects of Open Your Eyes.
The Sounds of Film is the nation's longest-running film-themed radio show. For over 28 years, the program has delivered a popular mix of interviews and music to listeners all over Long Island, parts of Connecticut and streaming live on the Internet. Guests on the show include Billy Joel, the Nation's Katrina vanden Heuvel, Rev. Jesse Jackson, composer Theodore Shapiro, Governor Jesse Ventura, director Mike Leigh and Wallace Shawn.