Foodies have a ton of choices on Long Island. Some of the best dining can be found here but we also excel at creating some great new concepts that make your experience just a little bit different than the norm.
Photo: Cloud Nine Ice Cream & Cereal Bar Facebook page.
Cloud Nine Ice Cream & Cereal Bar Opens in Smithtown
Ice cream infused with cereal? Yes, please. Cloud Nine ice cream and cereal bar opened recently in Smithtown. Visitors to the ice cream bar pick their own flavors by combining any cereal they want with soft serve vanilla ice cream. Then they choose from a variety of toppings which are served in a cup, cone, milkshake or on a donut ice cream sandwich.
Location: 83 E Main Street, Smithtown.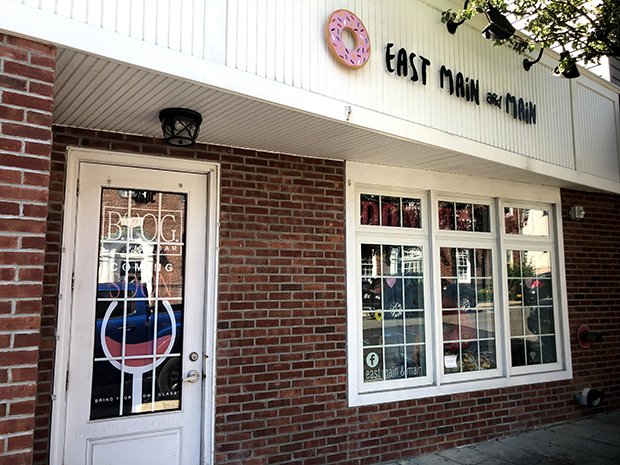 Photo: Lon Cohen.
New Wine Bar Concept to Open in Port Jeff
BYO Glass? That's the idea behind BYOG Wine Bar that is getting ready to open in Port Jefferson Village. According to the new business' Facebook page, BYOG will be a "low key wine bar featuring small batch wine and beer. Small plates, charcuterie and desserts are all hand made locally."
Photo: Rock City Dogs Facebook page.
Rock City Dogs Opens in Bay Shore
Nowadays there are craft versions of just about everything. Mac & Cheese. Beer. Liquor. You can add hot dogs to that list. Rock City Dogs opened in Bay Shore recently, after what seemed like years in development to serve up craft frankfurters with a rock and roll vibe.
Location: 3 E Main Street, Bay Shore.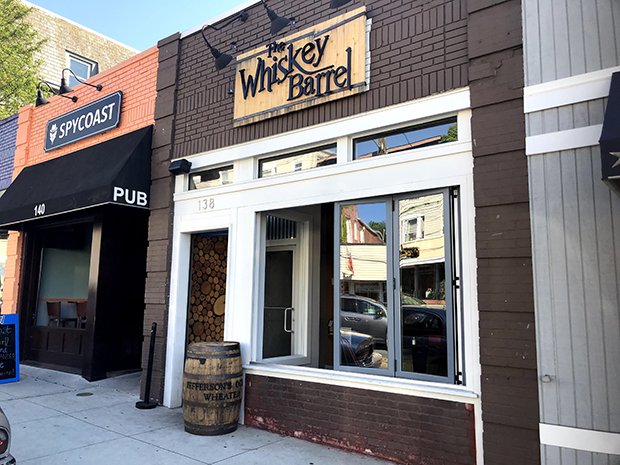 Photo: Lon Cohen.
Whiskey Barrel Opens in Port Jefferson
The Whiskey Barrel recently opened in Port Jefferson and began serving its blend of whiskeys, bourbons, scotch, wine, beer and their specialty cocktails along with a full food menu. The drink list is extensive with a bourbon list for the connoisseur that probably includes all your favorites and a few you probably always wanted to try. The food menu contains apps, salads, and a variety of handhelds. They also sell cigars for you to take with you and enjoy on an after dinner walk through the village.
Location: 138 Main Street, Port Jefferson, (631) 743-9418.
Radhika Chopra with Jeera head chef, Royalle Asuncion. Photo: Jeera Facebook page.
Jeera Indian Restaurant Opens in Garden City
Radhika Chopra, the restaurateur who opened Jeera, drew from her family history - her mother runs Akbar, the Indian restaurant in Garden City - and an innovative idea to take the Indian food tradition and upgrade it to meet the disruption in the food service industry. Jeera is a ghost kitchen run from Akbar that serves what they consider ethnoc but not intimidating and healthy yet tasty food with an environmentally conscious approach. Jeera can only be ordered for pickup and delivery.
Location: 2 South Street, Garden City, (646) 859-3340.