Want to fill up your winter break with some fun educational or outdoor activities while the kids are home from school? We got you covered. Check out our seven great ideas to occupy your time with good family fun this holiday week.
Image by Pech Frantisek from Pixabay.
Ice skating - Whether you're an ice pro or an ankle bender, you can appreciate the joy of skating outdoors in the wintertime. Get outside and strap on those blades at these outdoor rinks and ponds across Long Island. Since these are outdoor rinks, availability may depend on the weather. Call ahead to find out if the rink is open. Where: Various rinks around Long Island. Check link.
Photo: LISC Image.
Interactive Museum - Special holiday hours from 11am-5pm during winter break at the Long Island Science Center. Enjoy a new, interactive experiment with physics in their MakerSpace each day of the vacation, included with museum admission. Where: Long Island Science Center
40 Peconic Avenue, Riverhead, (631) 208-8000.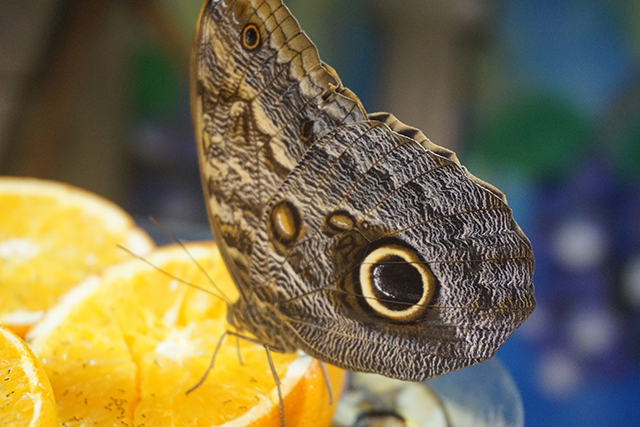 Photo: Long Island Aquarium Facebook page.
Long Island Aquarium Winter-cation - Working during the winter beak? Drop the kids off for some winter break fun at the Long Island Aquarium. Kids 6-14 will tour the Aquarium, including the butterflies, bugs and birds exhibit, feed the stingrays, check out the sea lion show, visit the arcade, watch a movie, make a craft and more. Send your child for the entire week, or just for a day or two. You'll be assured that your child is having a good time in a safe, fun and educational environment. Where: Long Island Aquarium & Exhibition Center, 431 E. Main Street, Riverhead, (631) 208-9200.
Photo: Shutterstock.
See the Seals - Our winter visitors are here. There will be a short talk about seals and then bundle up as you walk along the shoreline to see these amazing marine mammals. Where: Jones Beach State Park, Ocean Parkway, Wantagh, (516) 785-1600.
Second Winter Seal Walk at Cupsogue Beach County Park - East Enders can see the seals too. With the cold of winter, many northern animal visitors come to the South Shore of Long Island to find food—among them Pinnipeds, or seals. The three most common species of seals that visit Long Island at this time of year are harbor seals, grey seals, and harp seals.Take a walk toward the ocean at Cupsogue Beach County Park, where at low tide you can expect to see some of these seals sunning themselves on the distant sandbar. Where: South Fork Natural History Museum and Nature Center, 377 Bridgehampton / Sag Harbor Turnpike, Bridgehampton, (631) 537-9735.
Photo: Shutterstock.
Take a Hike - Looking for a fun activity to do during your winter break? Get outside and explore the trails of the Connetquot River State Park Preserve during a guided hike. Enjoy the crisp air as you will keep your eyes open for winter wildlife. Where: Connetquot River State Park Preserve, 3525 Sunrise Highway, Oakdale, (631) 581-1072.
Photo: Shutterstock.
Maple Sugaring - This hands-on-program, geared for the average adult, will teach you how to identify and tap a maple tree so you can make real maple syrup at home. You will also learn the cultural, historical, economical, and scientific background of this uniquely American craft. Very short-walk. Not recommended for children. Much sitting indoors. Where: Caumsett State Historic Park Preserve, 25 Lloyd Harbor Road, Huntington, (631) 423-1770.