Long Island, NY - January 21, 2019 - When you're a homeowner, you assume a great many responsibilities…and an equal number of risks. There's no telling when hardship or tragedy may strike, and when it does, you may find yourself with some serious liability in regards to the single most expensive purchase of your life if you're not adequately protected in the form of insurance.
Simply having insurance alone often isn't enough, as more often than not, the insurance companies have their own interests at heart before those of their customers. So, just as anyone accused of a crime should hire a good lawyer to represent them in court, anyone with an insurance claim due to home, commercial, inland marine or personal property damage would do well to engage the services of an public adjuster to make sure they get everything that's coming to them.
Jason Greenberg has been in the public adjusting field for over 20 years, and during that time he has learned the ins-and-outs of practically every aspect of the business. The owner of the Great Neck-based Phoenix Public Adjusters Group Inc., Greenberg noted that the services his company provides are vital to anyone dealing with insurance companies over homeowner, commercial, inland marine or property damage claims.
"We are called public adjusters, and we represent the policy holder, so when someone has a property claim to their home, their business, or their boat, they hire us to act as their advocate," he said. "Then we write up the estimate at our own expense and put together a package so when we meet with the insurance company, they know where we're coming from as far as the damages are concerned. Then we present them with our estimate, they present a counter-offer, and we begin to negotiate on behalf of our client."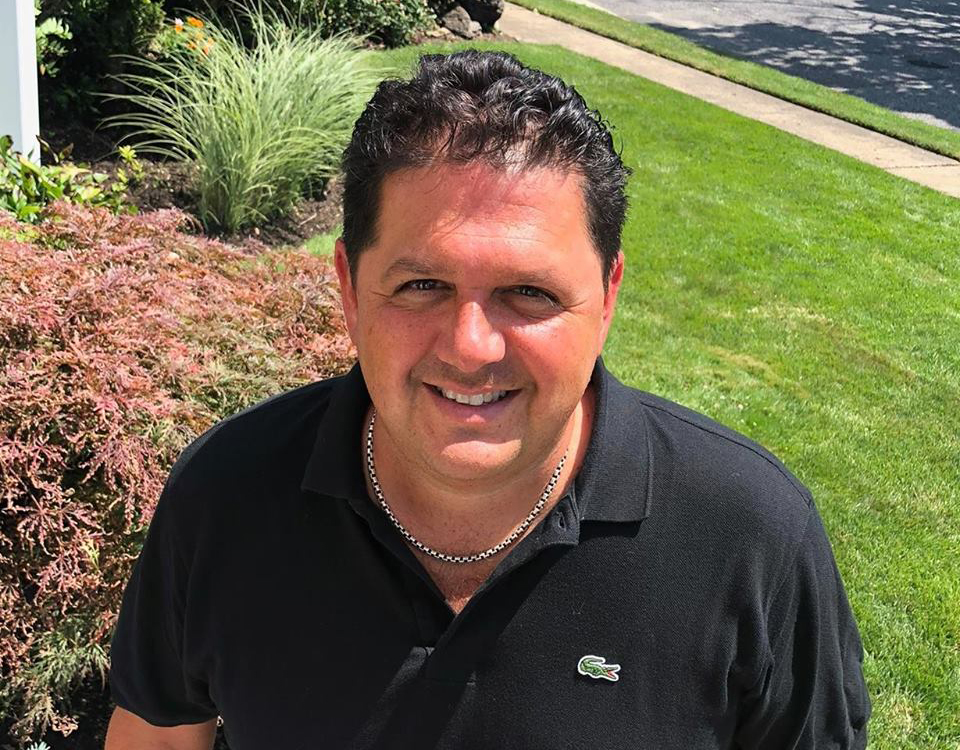 Jason Greenberg, owner of the Great Neck-based Phoenix Public Adjusters Group Inc. Photo Credit: Phoenix Public Adjusters Group Inc.
Phoenix Public Adjusters are licensed and bonded in New York, New Jersey, Connecticut, and Florida, and their work primarily centers on damage that comes from within the house, business, or boat, Greenberg said.
"We specialize in fires, pipe breaks, if a tree falls on the house, wind storm damage, raccoon claims, vandalism, business interruption claims, theft, and more," he said.
However, while Phoenix will make exceptions depending on the situation, they typically do not handle flood claims; the reason being is as that entails a completely different type of insurance and often involves reimbursement from the government as opposed to privately-held insurance companies.
One issue facing many home, building, and boat owners these days is that they are typically unaware of the fact that they can have their own advocate in the event that they have to submit an insurance claim. They mistakenly believe that the insurance companies they deal with are representing them, when in reality they are representing themselves, minimizing any claim that they have to pay out on, Greenberg said.
"The benefit of hiring someone like us is that we will negotiate to maximize your settlement. We cover every aspect of the policy and the damage to make sure that the claim is being maximized," he said. "We're not lawyers, we don't handle anything legal, but we know how to interpret the policy, maximize the settlement, and make sure our client has a smile on their face and that their property is brought back to the same condition it was before the loss. And we are only paid via a percentage of the settlement you receive from the insurance company."
Water damage in a Brooklyn home.

Photo Credit: Phoenix Public Adjusters Group Inc.
Greenberg urges anyone facing a claim with their insurance company to engage the services of an adjuster first and foremost, the reason being that any preliminary discussions between you and your insurance company could make negotiations for an adjuster that much more difficult after the fact.
"We will come in to that type of situation, but it's usually much more difficult, and we really find ourselves behind the eight-ball," he said. "It's always good to get involved in a claim at the ground floor, at the beginning of the loss. If one thing wrong is said at the beginning, the insurance company could deny part of your claim. It's best to leave this up to the experts."
Public adjusters, Greenberg said, have been around since the late 1800's; nonetheless, it is not a highly-publicized industry simply for the fact that insurance companies would rather their clients not know of their existence. After all, when a public adjuster gets involved, it's certainly stands to eat into a chunk of any insurance company's profits, and obviously they would like to avoid that situation if at all possible.
In his line of work, Greenberg noted that he ends up having to do a great deal of traveling, as this is truly a face-to-face industry. Not only does an insurance adjuster need to be on-site in order to inspect the damage and provide accurate estimates, but they also act as a therapist of sorts to their client, as often they're seeing them when they've just gone through one of the most tragic events of their lives.
"Sometimes these people have lost everything they own, or they've lost beloved pets, or even a family member," he said. "It's at those times we hold their hands because they're in another world, and we guide them through the process as gently as possible."
When facing heart-breaking damage to your home or personal property, it's vital to have someone in your corner looking out for your best interests...thats where the services of a public adjuster come in.

Photo Credit: Phoenix Public Adjusters Group Inc.
Of course, having insurance alone isn't enough, Greenberg said; one of the biggest mistakes he sees people making is that either they have the wrong type of coverage, or they simply just don't have enough of it. Reviewing your policy and making sure that you have adequate coverage for your structure and personal property is key, he noted.
Helping his clients through a terrible event and eventually putting them on the road to financial – and hopefully, emotional – recovery is an amazing feeling that Greenberg noted makes all of the hard work that goes into his job worth it in the end.
"That definitely fills me up. It's a great feeling. In the beginning we're all upset about what took place, and as time passes things are getting better and our clients start knowing that they'll be able to get their house, building, or boat back in order," he said. "It's nice, because a lot of my clients will invite me back after their homes have been repaired so I can take a look at it, and they'll thank me for helping to make it happen. It's definitely a good feeling being in this line of work and doing what I do."