Call it "Nightmare on Darwin Drive," at least for a few hours on October 26. That's when 1 Darwin Drive will turn into North Merrick's most terrifying attraction – for a great cause.
For the past ten years, Mark and Shannon Palagiano have been transforming the backyard of their home into a harrowing one-night-only haunted house open to the public. The fright night has been run as a fundraiser for various charities and guests are invited to make a donation. This year the haunted house will be open on October 26 from 6:30 -10 p.m. and 100% of money raised will be donated to St. Jude Children's Research Hospital.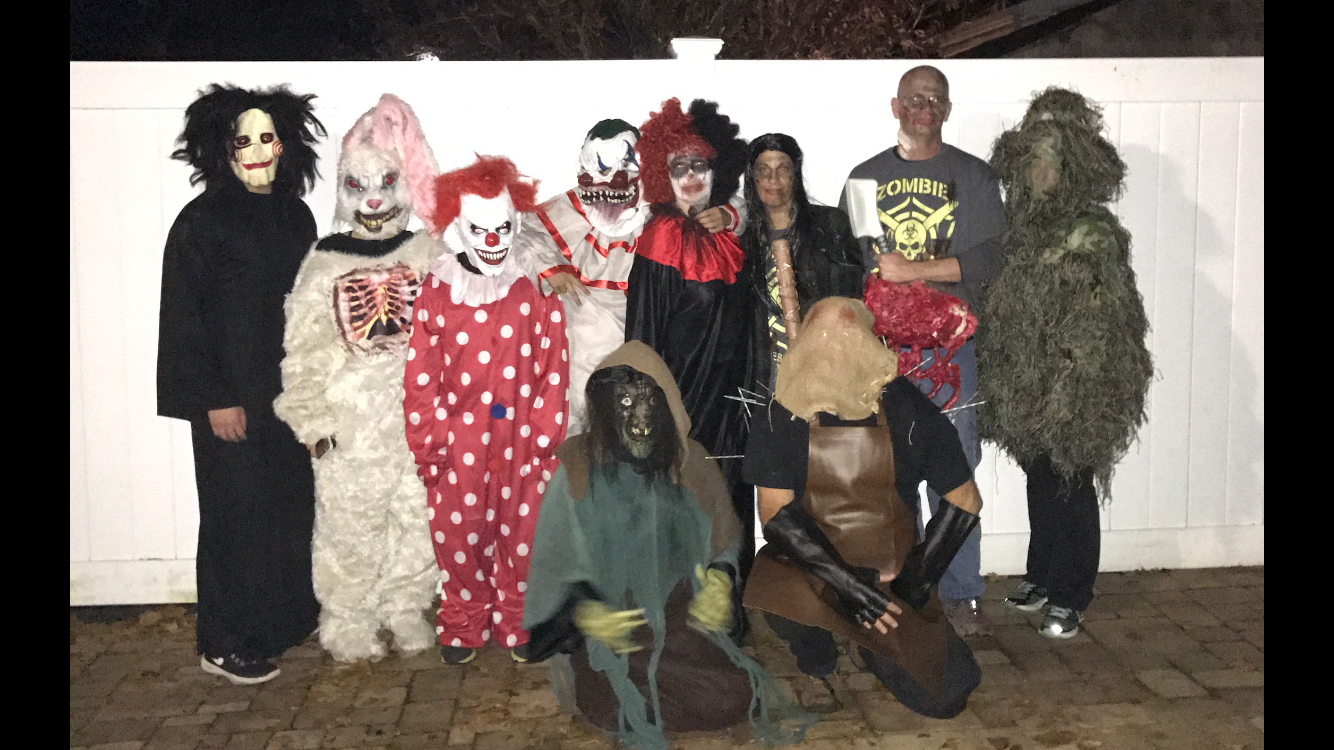 Photo courtesy of the Palagianos
The haunted house draws hundreds of thrill-seekers from the surrounding towns and has become one of the community's most anticipated Halloween season events.
The Fright Factor
So what can an unsuspecting mortal expect? "Expect to be scared!" Shannon Palagiano said. The experience varies a bit from year to year, so even regular attendees will be surprised. She explained they like to change it up to keep things different and current. For example, they recently added Pennywise and zombies.
When asked if it was appropriate for younger children, Shannon said, "Some kids love it…some go back because they're scared!"
There will also be apple cider and hot chocolate and some snacks served.
Photo courtesy of the Palagianos
It Takes a Village
Planning for this year's haunted house began the day after last Halloween and set up started in August. While Mark Palagiano does most of the work, the rest of the family as well as neighbors pitch in too. On the big day, family and friends help by getting dressed up and being on the "scare floor."
Shannon said that her favorite part of the event is "that all the people are coming out to have some Halloween fun all for a good cause. We raise more and more each year!"
Haunted house fundraiser for St. Jude
1 Darwin Drive, North Merrick
Saturday, October 26, 6:30-10 p.m.
Rain date: Sunday, October 27, 6:30-10 p.m.