Home-sharing giant Airbnb noted that those in Nassau County could stand to take in about $245,000 during the 2019 PGA Championship that will run through May 19 at the Bethpage Black golf course in Farmingdale, Long Island.
According to The Real Deal, as of last week, about 1,100 people have booked places to stay in Nassau via Airbnb, a 41 percent increase from the 780 who did so at the same time last year, when Bethpage Black was not hosting such a high-profile tournament.
A mega mansion west of Bethpage for $1,099 per night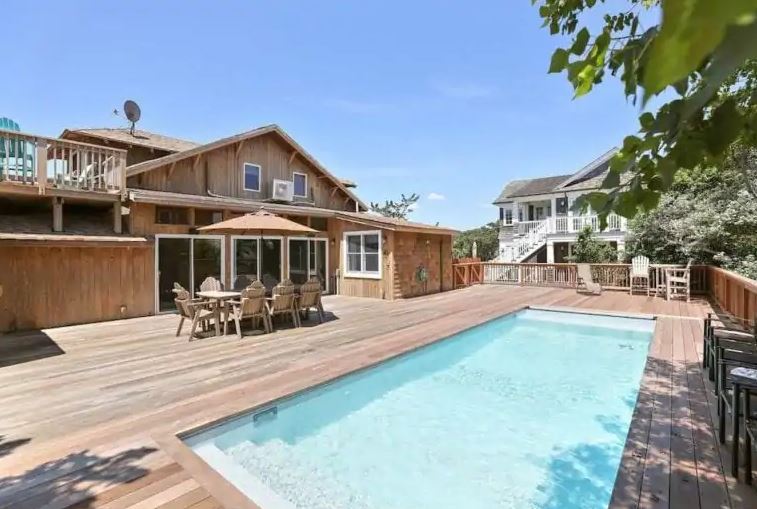 A Fire Island retreat for $956 per night
In 2018, Long Islanders hosted 140,000 Airbnb guests, earning about $47 million. Suffolk County itself had 114,200 guests, earning its hosts $42.1 million, while Nassau had 25,000 guests who generated $5.3 million in income.