The slow transition to warm weather seemed like summer wasn't going to arrive, but before you know it the kids will be out from school for summer break. It's time to get started making summer plans for kids!
There are so many options to Summer Day Camps on Long Island that it can feel a bit overwhelming, but with this Guide, you can feel a bit more at ease finding the right educational and fun Summer Day Camp that's just right for your kids.
No matter your child's age, their interests, or stage of development, there's a Summer Day Camp out there to meet you and your family's needs. Some may specialize in preparing kids for the next grade level, some may provide opportunities for sports, some may provide opportunities for exploration, and then there are those that may do a bit of everything.
This Guide has been prepared to help you start planning a fantastic summer for your kids, so don't wait – start looking through it to find the perfect camp!
Destination Science
Nassau & Suffolk Locations
For Kids Ages 5-11
888-909-2822
Kids are provided a fun, safe, and unique environment for learning and exploration with a focus on science, technology, engineering and math. It runs programs like Amazing Superhero Science, Dino-Robot Creators & Raging Chemistry, Rock N' Roll Gizmos & Gadgets, and Roaring Rockets & Astronaut Detectives.
Future Stars Camp
Old Westbury, NY
For Kids Ages 5-16
516-876-3490
Its summer camp programs seek to build confidence, enthusiasm, and love for sports in kids. Its campus in Old Westbury features 500 acres of land with collegiate athletics and recreation facilities – large enough for kids to enjoy the game of baseball, basketball, soccer, swimming, tennis, volley ball, horseback riding, lacrosse as well as circus art, dancing, drama, STEM education, and much more!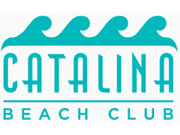 Catalina Beach Club
Atlantic Beach, NY
For Kids Ages 3-7
516-239-2150
Kids enjoy a stimulating and educational program with lessons coordinate by themes on the calendar. Its program also includes swim instruction, rhythm and movement, arts and crafts, music and drama, sports, cooking and science, special events, and more!
Kids of Summer
Uniondale, NY
For Kids Ages 6-17
917-302-5810
If your kids enjoy baseball or softball, this is the summer camp academy for them. Not only will kids get to enjoy the amazing sport, but they'll also have the chance to meet some big names in the game because they have feature coach appearances from members or former members of the Mets and others. Its games are held at Mitchel Athletic Complex in the heart of Nassau County.
Roslyn School of Rock Summer Camp
Roslyn Heights, NY
For Preschool Age & Up
516-767-2262
If your kids have a love for music, a program here will offer them experience and inspiration to continue to grow in the area. It has programs and sessions for all ages, starting as young as the preschool level. Kids learn about the different types of music from the 50's to today, they have a chance write and record music in an art recording studio, and they will form bands and perform. Lessons are also available for guitar, bass guitar, vocals, keys, and drums.
Camp W
Melville, NY
For Kids Ages 4-14
631-692-6222
Age appropriate programs are available for a well-rounded summer experience. Its programs cover sports, arts & crafts, music, camp shows, and special events. Professionals also come in to teach campers karate, yoga, music, computers, magic, science, and much more!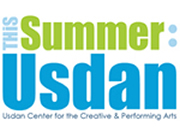 Usdan Center Creative & Performing Arts
Wheatley Heights, NY
For Kids Ages 5-18
631-643-7900
If you're looking for a premier performing and visuals arts day camp, this is it! It offers more than 40 classes in specialty areas of art, dance, music, creative writing, and theater arts.
Thomas School of Horsemanship Day Camp
Melville, NY
For Kids Ages 3-15
631-692-6840
Kids enjoy a full horseback riding program along with traditional camp activities like swimming, sports, and arts here. Whether your child is an avid equestrian, or just beginning to ride, Thomas School of Horsemanship can teach them the ropes when it comes to horsebackriding!
Camp Jacobson
Old Westbury, NY
For Kids in Nursery to 10th Grade
516-626-1094
Summer camp is a chance to kids to make new friends and have fun. Kids enrolled are placed with professional coaches for primary sports. Kids can also build on their creativity with programs in drama, music, and dance.
Center for Science Teaching & Learning
Rockville Centre, NY
For Kids Ages 4-15
516-764-0045
Kids have a chance to learn through science, nature, guests and field trips. Camp Discovery is offered to kids ages 4-12. Camp Teen Venture is offered to kids ages 13-15 and those enrolled in Camp Teen Venture get to travel and discover Long Island's hidden secrets.
L.I. Voyagers Day Camp
Nassau County, NY
For Kids Ages 4-14
516-238-4586
The focus is on recreational and educational activities to help kids develop educationally, athletically, artistically, and socially. There are also field trip outings to Long Island attractions like Splish Splash, Bayville Adventure Park, Fire Island, and much more.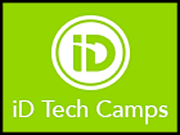 iD Tech Camps at Adelphi & NYIT Central Islip
Nassau & Suffolk County, NY
For Kids Ages 7-17
888-709-8324
Turn your kid's love for gaming into an hands-on learning experience with video game design, building 3D models, and much more. Kids will build real-world-skills as they attend summer camp that is held at Adelphi University.
Friends Academy
Locust Valley, NY
For Kids in Nursery School to 12th Grade
516-676-0393
General camp is available to kids between 2-7 years old. The program also includes arts and athletics. For kids between 8-13 years old, specialty programs are available like art, baking, baseball, basketball, chess, computers, dance, horseback riding, lacrosse, woodworking, and more. It also has a program specific for kids between 14-15 years old that helps them build leadership skills and other life skills.
Rolling River Day Camp
East Rockaway, NY
For Kids Ages 2-15
516-593-2267
Kids spend the summer having fun, making friends, and learning traditional values through innovative and age-appropriate programs. Its activities also include aquatics, athletic sports, boating, creative arts, playground fun, special events, and more.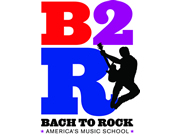 Bach to Rock
Port Washington, NY
For Kids Ages 3-15
516-441-5526
Summer campers can enjoy music programs that give them a chance to jam in a rock band, write songs, play instruments, and record music in a recording studio while learning about music from all over the world.
YMCA of Long Island
Multiple Locations Across LI
For Preschoolers to Teens
855-296-2254
Kids enjoy a fun-filled summer with swimming, water fun, arts & crafts, fitness, games, outdoor play, science, and special events. Special interest camp are also available for areas like sailing, kayaking, performing arts, and more.


Long Island Academy of Fine Arts
Glen Cove, NY
For Kids Ages 8-13
516-590-4324
Enroll your child in a classical art school where they learn the methods and techniques of classical representation art. Students have a chance to take classes for observational drawing, still-life drawing and painting, figure and portrait art, sculpture, and more.


Summer at the Waldorf School of Garden City
Garden City, NY
For Kids Ages 3-16
516-742-3434 ext. 327
Kids enrolled enjoy a summer complete with relaxation and fun through activities and events like swimming, talent shows, weekly excursions, music, arts and crafts, and more.


Madison Theatre Day Camp
Rockville Centre, NY
For Kids Ages 9-18
516-323-4448
If your child has a love for music, theatre or film, summer camp through its youth programs will foster growth, learning, and interest in those areas.
Mad Science of Long Island
Nassau & Suffolk Counties, NY
For Kids in Kindergarten to 6th Grade
516-620-6768
Kids here are engaged because they learn through fun, educational science experiments. Activities may include building and launching their own rockets, discovering chemical reactions, and building a robot.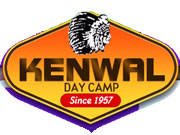 Kenwal Day Camp
Melville, NY
For Preschoolers to Teens
631-694-3399
Kids enjoy a summer having staying active, having fun, and making lasting memories with activities like zip lining, karate, swimming, dancing, arts & crafts, and more.
Young People's Day Camp
Nassau & Suffolk counties
For Kids Ages 4-14
800-476-3330
Kids are provided an environment to make new friends and learn valuable skills. Field trips and activities help kids build self-confidence, learn to work in teams, and continue to challenge and grow their knowledge and interest in areas desired like sports, arts and crafts, hiking, martial arts, and more!
Gymnastic & Bounce Adventure Summer Camp
Riverhead, NY
For Kids Ages 4-10
631-727-4386
Kids can enjoy both worlds of Safari Adventure and GymNation! There's gymnastics fun and general playing, climbing, bouncing, and sliding provided through an open play area for a fun-filled day.
Island Garden Basketball
West Hempstead, NY
For Kids in 2nd-9th Grade (select camps for Grades 7-12)
516-292-4956
Does your kid have a love for the game of basketball? This camp experience is focused on skills development. It offers kids a 53,000 sq. ft air conditioned indoor facility for practice, full court games, contests and more with experienced college and high school coaches.
The Laurel Hill School Summer Camp
East Setauket, NY
For Kids Ages 2-15
631-751-1154
Kids get an overall fun summer camp experience making friends and sharing good times with great programs like Discovery Camp, Sports Fever, Studio & Stage, Club 456 Ultra Science, Club 456 Ultra Sports, Teenshop, Pre-school Center, Ace (for Reading & Math), and CIT (for camping and counselor-in-training experience).


Camp Harbor
Saint James, NY
For Preschoolers to 8th Grade
631-584-5555
Kids get a balance of fun and education with workshops, sports, swimming, and more! Its also offering a lacrosse clinic this summer. The STEM Program is also offered for kids to unlock new learnings in science, technology, engineering and math.
Shark Camp
Island Park, NY
For Kids in 6th-12th Grade
845-702-7087
Give kids a chance to get in touch with the subject of marine-biology. Campers have a chance to catch, measure, and tag sharks on board the Mako research vessel. The experience will be an educational and memorable one as they also learn GPS and boating skills.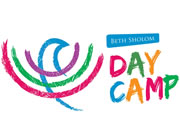 Beth Sholom Day Camp
Roslyn Heights, NY
For Kids Ages 3-14
516-621-9257
This Jewish summer camp offers kids an engaging curriculum complete with activities, including sports, swimming, arts and crafts, music, and more! It also offers kids weekly special events.
IncrediFlix
Nassau & Suffolk Counties
For Kids Ages 7-18
201-331-3306
Instead of spending the entire summer glued to the TV screen, enroll kids in a summer camp that gives them hands-on experience in movie-making. Kids learn about brainstorming, story structure, and story boarding. By the end of summer camp, kids can download a copy of their own movie.
U
K Elite Soccer
Nassau and Suffolk counties
For Kids Ages 3-18
973-631-9802
Keep kids active this summer with soccer coaching camp! UK Elite Soccer offers age-appropriate programs for children of all ages! Let your child enjoy an active, fun filled Summer this year - feed their passion for sports at UK Eliter Soccer Summer Camp!
LuHi Summer Camp
Brookville, NY
For Kids in 2nd-10th Grade
516-626-1100
Enjoy summer camp on the Long Island Lutheran High School campus! It offers a variety of programs like Dance, Robotics, Engineering Visual Arts, Computer Coding, Gymnastics, Baseball, Theater, and more. An "All Around Program" is also available for a variety of recreational programs and activities.
Art League of Long Island's Summer Program
Dix Hills, NY
For Kids 5 - 17
631-462-5400
Let your child enjoy a Summer filled with fun and creativity this year at the Art League of Long Island! Offering a variety of specialized art classes for young artists of all ages, this is the perfect Summer Camp Program for any child interested in painting, sculpting, arts & crafts, or simply honing their artistic skills!

How are your kids spending Summer here on Long Island?
Let Us Know in the Comments Below!