Man Robbed in East Meadow After Leaving Hempstead Bus Terminal
A man entered a vehicle parked at the cab stand of Hempstead Bus Terminal and was later robbed.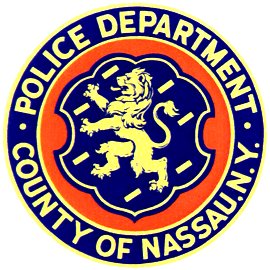 East Meadow, NY - July 12, 2014 - The First Squad reports the details of a Robbery that occurred on Saturday July 12, 2014 at 10:40 a.m. in East Meadow.
According to detectives, the male victim, 29 years of age, was at the Hempstead Bus Terminal on West Columbia Street, Hempstead when he approached a gray van parked in the cab stand and requested a ride to East Meadow. After entering the front passenger seat of the vehicle the driver, a stocky male Hispanic, stated he needed to pick up an additional passenger on the way to victim's destination. The second passenger was also a male Hispanic who sat in the rear passenger seat of the van. As they continued to drive the second passenger placed a knife to the victim's throat and demanded his wallet. The suspects then dropped the victim off at the corner of Front Street and Norman Drive in East Meadow. They fled in the van eastbound on Front Street with the victim's wallet containing an undetermined amount of cash. There were no injuries reported.
Detectives request anyone with information regarding the above crime to contact Nassau County Crime Stoppers at 1-800-244-TIPS. All callers will remain anonymous.
Join Our Weekly Newsletter

Sign up for a free weekly newsletter covering things to do, hottest local headlines, and everything Long Island! Read more here or enter your email to signup.