LIRR Will Operate Holiday Schedule Plus 32 Extra Trains On Monday, January 20 - Martin Luther King Jr. Day
But No Service on West Hempstead Branch & Main Line East of Ronkonkoma.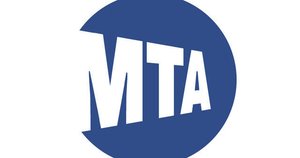 The LIRR will provide a total of 32 extra eastbound and westbound trains over and above the regular Holiday Schedule to and from Penn Station to accommodate holiday travelers on the Babylon, Montauk, Port Jefferson, Port Washington and Ronkonkoma Branches.
However, the Holiday Schedule also means there will be no train service on the West Hempstead Branch and on the Main Line between Greenport and Ronkonkoma.
The New York City financial markets are closed for the observance as are most federal, state and city agencies.
Off-peak fares will be in effect all day.
The departure and arrival times of the extra trains can be found in current LIRR branch timetables under the columns marked "Note M." The timetables can also be found on the MTA LIRR web site.
For more information, customers can call 511, the New York State Travel Information Line say: Long Island Rail Road. If you are deaf or hard of hearing, use your preferred relay service provider for the free 711 relay to reach the LIRR at 511.
Join Our Weekly Newsletter

Sign up for a free weekly newsletter covering things to do, hottest local headlines, and everything Long Island! Read more here or enter your email to signup.