Romantic Restaurants for Valentine's Day: Show Your Love
With Valentine's Day less than a week away, we need to reflect if we have made a reservation for Valentine's Day. There is still time! ...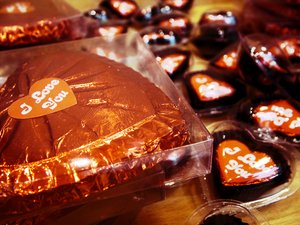 Valentine's Day is named after St. Valentine and traditionally celebrated as a day of romantic love. It is reasoned that this day is associated with the advent of spring.
It is traditional for Valentine's Day for couples to exchange chocolate, cards, and flowers. But, many couples like to enjoy a night out at a nice restaurant to enjoy good food and company.
Valentine's Day falls on a Friday this year and many couples have a chance to do something romantic next weekend. Many restaurants offer a variety of meals for all different prices.
So make your reservations as soon as possible.
So, where are you taking a loved one this Valentine's day? Tell us in the comments below!
Join Our Weekly Newsletter

Sign up for a free weekly newsletter covering things to do, hottest local headlines, and everything Long Island! Read more here or enter your email to signup.