Catering for Super Bowl Sunday 2014: How to Throw a Party
The Super Bowl is only a few weeks away, so you want to start thinking about what you are going to be doing. If you ...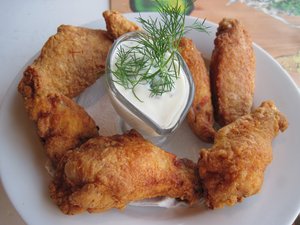 With Super Bowl Sunday rapidly approaching, many Super Bowl hosts will be planning their party. While the game will be the center of the party, but feeding guests is a very important part of being a host.
When you think of watching football, you might think of hot wings and beer. Although they are easy to make, try to diversify your food options. Long Island has many different food options who offer catering and some offer Super Bowl catering deals!
So, check out the different options below and diversify your food choices this Super Bowl Sunday!
Do you know any other great places to cater from? Any awesome Super Bowl recipes? Share your Super Bowl party tips in the comments below!
Join Our Weekly Newsletter

Sign up for a free weekly newsletter covering things to do, hottest local headlines, and everything Long Island! Read more here or enter your email to signup.