If you liked the voodoo that they do in their recently opened restaurant in Rockville Center then you're gonna love it in Massapequa. The owners of New Orleans style food joint Voodoo Crab have opened a new location on Carmans Road. The owners said that they opened the Cajun boil restaurant for a few reasons. Like most Long islanders, they are seafood lovers and they said that Cajun boil is a preparation technique that is classic American but evolving with added sauce choices.
Photo: Courtesy of Voodoo Crab.
"And it's really a wonder why it has taken so long to come to Long Island since it is wildly popular in lots of metro areas all along the eastern I-95 corridor," a spokesperson for the owners told Long Island.com in an email interview.
Some of their most unique and popular offerings include a Frozen Voodoo Juice - which, they say, no one can replicate.
"It immediately transports a lot of our patrons back to Bourbon Street, our customers repeatedly tell us!"
Their version of Double-Crispy Wings in honey sesame it a standout appetizer. But, the surprise seller on our menu is the Marinated Ribeye Steak.
"It's deeply marinated," they said.
Photo: Courtesy of Voodoo Crab.
What made them pick Massapequa when they went searching for a new location? After the Carmans Plaza Shopping Center underwent a full renovation they said the landlord gave them a great deal to open there because they are a destination restaurant.
"Hopefully more eateries and cafes will open around us. South Shore Long Island loves their seafood and we saw huge potential in this busy shopping center."
After they also recently opened their Rockville Centre location in September they worked hard to make sure they were well-staffed for the Massapequa opening.
"We're very happy with the reception in Massapequa so far."
They said they haven't even done any advertising apart from social media posts, preferring to build by word of mouth.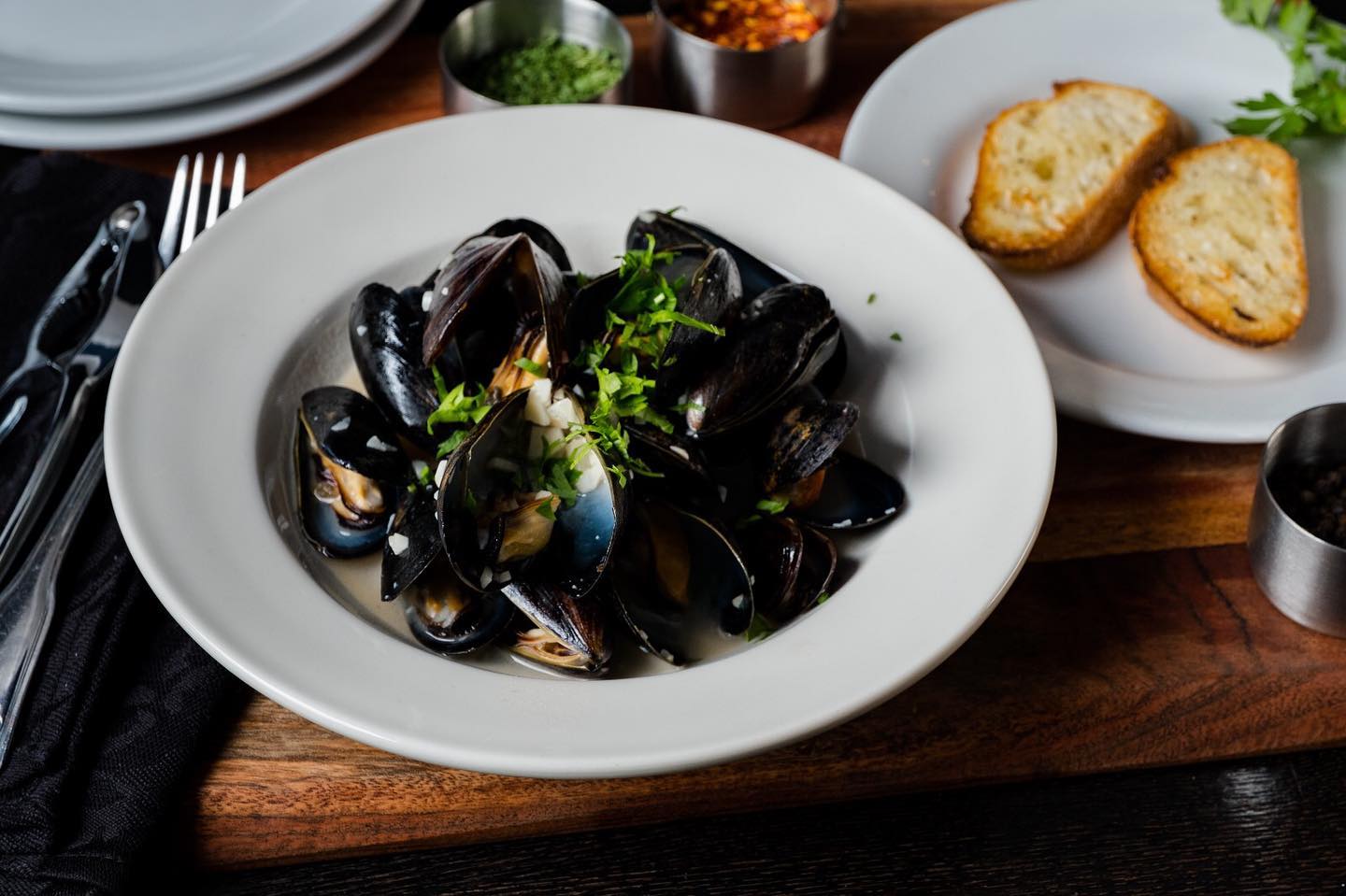 Photo: Courtesy of Voodoo Crab.
Next, Voodoo Crab has their sites set on Centereach. They picked that town because they were looking for a presence in Suffolk County, betting on their taste for good New Orleans Cajun boil as well. They plan to move in to a new shopping center being built on Middle Country Road.
"Centereach, especially along Middle Country Road, has so many different ethnic cuisines represented. This tells us that the area will be receptive to something new and exciting.
Construction will begin soon in Centereach and they plan to open in early Spring of next year.
So if you're looking for a bit of a different dining experience than the quieter, classic, Cajun-Creole restaurant you can enjoy Voodoo Crab's variety of flavors and spices, cold drinks and the good times in any of their locations.
Locations: 208 Sunrise Hwy, Rockville Centre, (516) 600-9595; 997 Carmans Rd, Massapequa, (516) 809-7777; Coming Soon: 1759-G Middle Country Road, Centereach, (631) 320-8885.