Long Island has its second Qdoba Mexican Eats fast-casual Mexican restaurant, now that one opened in Plainview about two years after the first debuted in East Meadow.
Burger Brothers Restaurant Group, based in Port Washington, opened the second Long Island Qdoba in early October at 327 S. Oyster Bay Rd. in Plainview, with balloons still in up even after the opening day celebrations ended. The restaurant, which also does catering, can be reached at 516-595-7526.
San Diego-based Qdoba has grown to 750 restaurants in 48 states in the United States and Canada. The Frocarro brothers, the family behind Burger Brothers Restaurant Group, operate dozens of Burger Kings.
They also operate Green Turtle Sports Bar and Grills as well as the two Qdobas on Long Island, along with one in Brooklyn and one in Queens.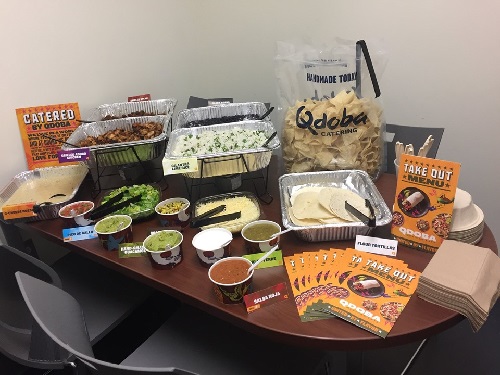 Qdoba, which doesn't charge more for extra ingredients in burritos (except for double meat), is a competitor of Chipotle, another fast casual Mexican restaurant chain.
Burger Brothers reportedly plans to open a handful of other Qdoba restaurants on Long Island, as they seek to build the brand here.