HIA-LI, one of Long Island's largest business advocacy organizations, is hosting its 33rd Annual Trade Show and Conference on Thursday, October 14 at the Hilton Long Island, 598 Broad Hollow Road in Melville.
The event, running from 9:00am to 3:00pm, is Long Island's largest business-to-business trade show.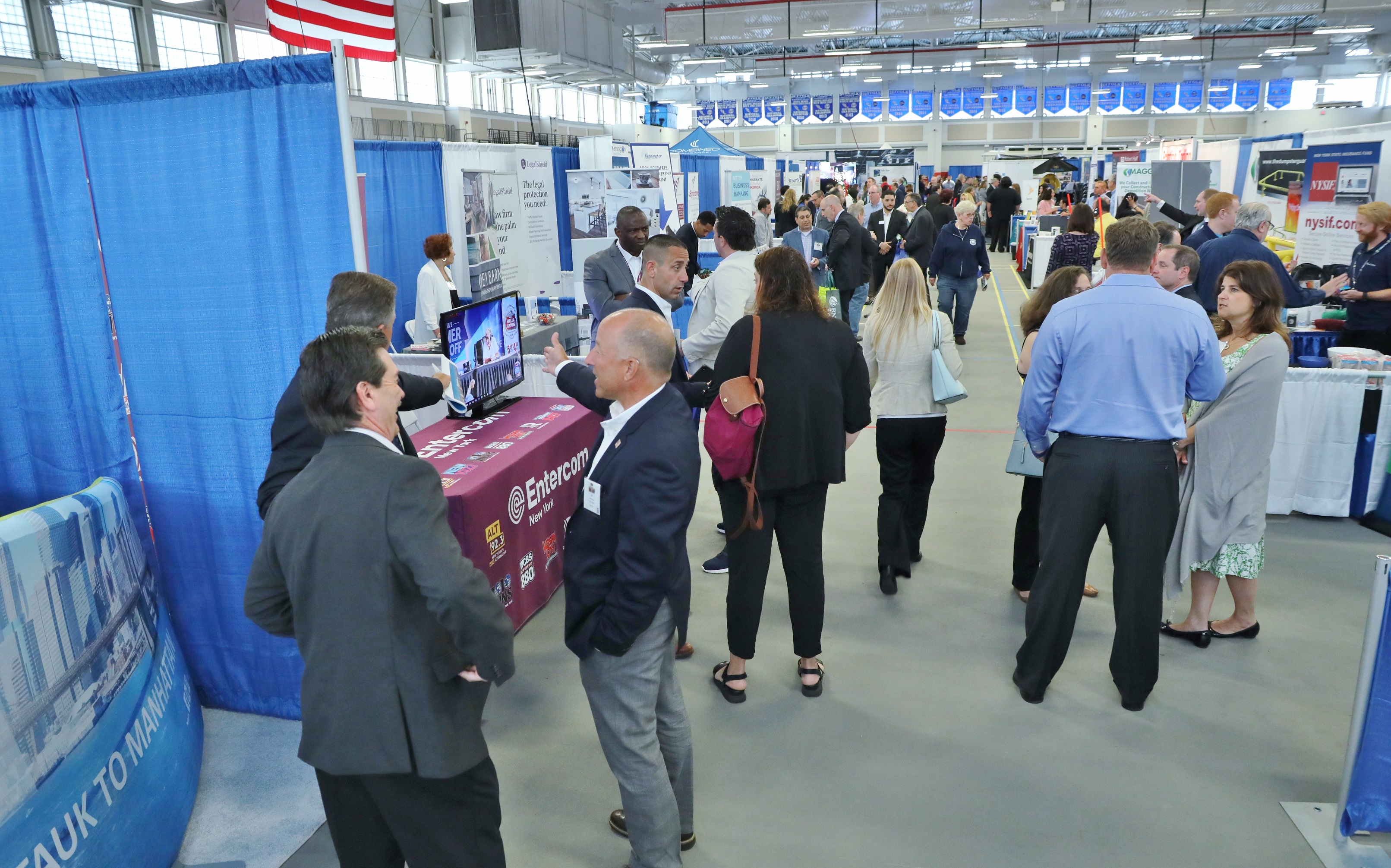 More than 100 exhibitors will represent a full spectrum of Long Island business sectors, including technology, energy and the environment, manufacturing, finance, hospitality, healthcare, media and advertising, education, government, and workforce development.
The trade show will feature an Executive Breakfast with prominent Long Island business leaders, as well as a full schedule of complimentary seminars and breakout sessions covering an array of business-oriented topics. In addition, sponsors and exhibitors will provide special offers, prizes, and promotions.
The HIA-LI Trade Show Executive Breakfast will focus on long-term economic growth strategies for Long Island. It will take place between 8:00am and 10:00am and will be moderated by Mitch Pally, CEO of the Long Island Builders Institute. Panelists will include Kelley Coughlan-Heck, Executive Vice Principal at TRITEC; Joe Campolo, Board Member of HIA-LI and Managing Partner at Campolo Middleton & McCormick, LLP; Scott Burman, Principal with Engel Burman; and Michael Brod, Managing Director with Rechler Equity Partners.
Among the topics to be addressed at the trade show's complimentary seminars and breakout sessions include: Accelerating Business Growth Through Increased Leadership Effectiveness; Five Mistakes Businesses Make When Designing and Marketing Their Website; Is Your Data and IP Secure with a Remote Workforce?; Leveraging Changes in Buyer Behaviors to Improve Your Bottom Line; Black Belt Selling: Creating True Mastery in Your Sales Strategy and Process; among others.
"It's essential for the Long Island business sector to emerge strongly from the jarring downturn triggered by COVID-19," said Terri Alessi-Miceli, president and CEO of the HIA-LI. "The HIA-LI trade show provides an ideal opportunity to help make this happen. Regional business leaders will be re-engaging in person for the first time in a long time. This show's timing is ideal."
"Business networking remains essential to business growth, especially amid the circumstances imposed by today's pandemic," said Richard Humann, PE, President and CEO of H2M architects + engineers and Chairperson of the HIA-LI board. "Our trade show will help Long Island business leaders and entrepreneurs – the anchors of our regional economy – find new customers, new clients, and new partners."
Attendees must pre-register by calling 631-543-5355 or by visiting
this web page
. Pandemic protocol will be followed. Based on CDC guidelines, all unvaccinated participants will need to wear a mask.