Sag Harbor, NY - September 13, 2016 - Bay Street Theater & Sag Harbor Center for the Arts is pleased to announce the return of All Star Comedy with an all new show on Friday, October 14 at 8 pm. Tickets are $30 and are on sale now online or by calling the Box Office at 631-725-9500. Tickets will be $40 on the day of the event. This is adult comedy (Rated R).
Joseph Vecsey
(Optimum...The UnMovers, The Call Back Podcast) is back again to host the All Star Comedy Show that includes great laughs with the hottest up and coming New York comics. The evening will feature the comedy of
Ken Krantz (Sirius XM, Gotham), Gary Vider (America's Got Talent, Conan), and Billy Prinsell (Comedy Central Comics To Watch, TruTv).
Whether it's sharing stories about his days playing professional street basketball with modern Globetrotters or being the sensitive soft dude in relationships, Joseph Vecsey loves making audiences laugh at his expense and sharing his bizarre personal experiences.
Joseph made his television stand up debut on Gotham's AXS TV and also co-starred and punched up a web series and commercial for Optimum Cable TV called The Un-Movers. In addition to the spots being on TV, The Un-Movers have over a million views online. This is not the first time Joseph has been a part of a viral video. Joseph acted and co-produced the sketch Sneaker Heads starring star radio personality Charlamagne The God and Guy Code's Andrew Schulz where it reached a million views on Youtube and World Star. Earlier this year, Joseph also wrote, acted, edited, and directed a sketch for MTV2's popular show Uncommon Sense called Stud Walk. Joseph currently has been performing all over New York City, California, and went international hosting the Laugh Out Loud Comedy Show in Bermuda at a sold out resort. He also hosts the most popular variety stand up show in the Hamptons at Bay Street Theater where a comedian such as Donnell Rawlings from The Chappelle Show (who Joseph has opened for on numerous occasions) has graced the stage.
Joseph also keeps busy writing and acting in sketches that he produces on his Youtube channel while working on feature length screenplays. In 2015, Joseph was an on set writer for Happy Madison's upcoming movie The Do Over starring Adam Sandler and David Spade, which is due out next summer. Joseph also was a contributing writer for the hilarious "BGCP3TV" sketch show promoting the Jordan Brand starring Chris Paul and Blake Griffin.
Even with stand up, writing, and acting, Joseph still finds time to host The Call Back Podcast that has featured interviews with the world's most successful comedians and entertainers such as Chris Rock, Aziz Ansari, Garry Shandling, Paula Patton, Tom Green, and Romany Malco just to name a few. Joseph has also written articles for the NBA's most popular publication Slam Magazine that featured brilliant comedian Colin Quinn and Power 105's Charlamagne The God.
Pictured: Ken Kranz.
Ken Krantz
grew up the youngest of eight kids he had to be in order to get any attention. He started doing standup in 2009 and is known for his laid back style combined with self-deprecating humor. He adds some story-telling and offers his view on pop culture and current events. Ken has performed at most of the major clubs in the area, including Gotham, The Stand, The Stress Factory, Stand Up NY and The Comedy Shoppe. He can be seen every month on his own show, Funny Faces, at Gotham comedy club and has been featured on Sirius XM Radio. Watch for his television debut on "Live From Gotham" on AXS.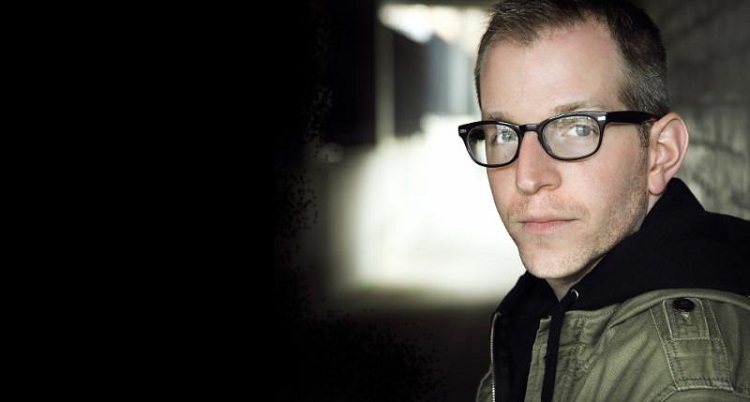 Pictured: Gary Vider.
Gary Vider
is from Queens, New York. He has always wanted to be a stand-up comedian. It finally came true when he was fired from his receptionist job and he decided to pursue his dream. The day he was fired, he hit the New York comedy scene and since then he has performed everywhere from comedy clubs to a variety of venues. Gary's hard work and dedication are starting to pay off and he is starting to get noticed. One of his favorite quotes is from a patron after a recent show, who couldn't remember his name. The post read, "I can't remember his name, but that short weird bald guy is funny."
Pictured: Billy Prinsell.
Billy Prinsell
was one of Comedy Central's 'top comics to watch' in 2015. With an instantly recognizable onstage persona he's been doing stand-up in New York City for close to a decade. He's acted in Tru TV's Friends of the People and performed in the New York and Bridgetown Comedy festivals. He regularly does stand-up at Caroline's comedy club in New York City as well as co-hosts an interactive story telling show at Caroline's called, Hindsight.
Sponsored in part by Saunders & Associates, Grenning Gallery, and Forever Bungalows. Media sponsor Beach Magazine.
Bay Street Theater is a year-round, not-for-profit professional theater and community cultural center which endeavors to innovate, educate, and entertain a diverse community through the practice of the performing arts. We serve as a social and cultural gathering place, an educational resource, and a home for a community of artists.