Danielle Bernstein, the Great Neck native and social influencer who started her blog WeWoreWhat to show her former classmates in Wisconsin what the kids were wearing in New York City after she transferred to FIT, grew her online obsession into a fashion empire.
Her Instagram page has over 2 million followers, she's got a line of clothing, and just this month she launched her exclusive line with Macy's under her own name - already spotted by eagle-eyed fans on social media.
Bernstein has been in the fashion game for ten years now and she was one of the first to make a living solely on her personal brand as a social media influencer.
She also made the Forbes 30 Under 30 list before she was 25-years-old.
Bernstein recently used her platform to appeal to other influencers to help during the coronavirus crisis saying "now more than ever we need to use our following for good."
"It's our responsibility to use our platform for good," she wrote.
We caught up with the Long Island native who was born and raised in Great Neck and graduated from Great Neck South High School in 2010. Bernstein says that she never thought of fashion as anything more than "a mere shopping habit." But, her friends saw the spark in her.
"[They] always knew I was destined for a career in fashion - just see my Bat Mitzvah video for proof," she told us.
See below for our Q&A with Danielle Bernstein.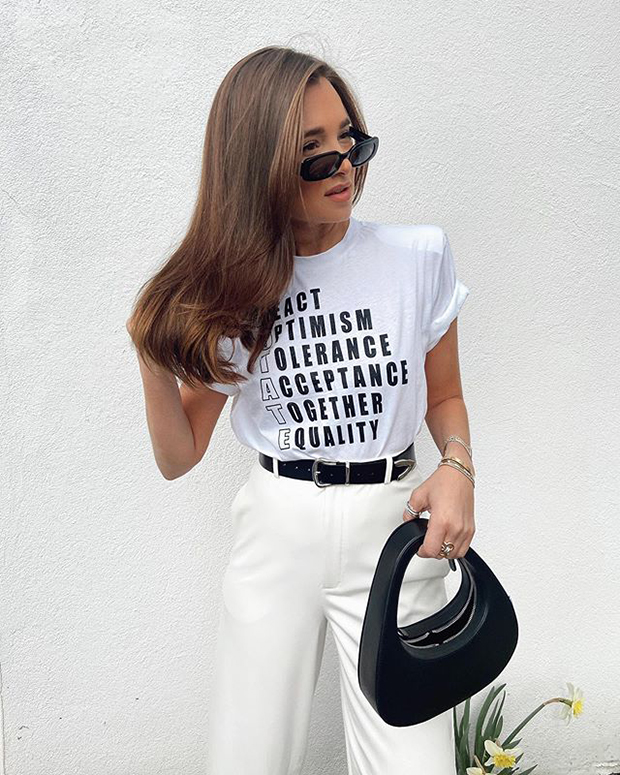 Photo: WeWoreWhat website. Used with permission.
Where did the name "WeWoreWhat" come from for your blog?
I had just transferred from the University of Wisconsin-Madison to FIT in New York and was blown away by the difference in how girls dressed for school. I wanted to provide my friends at Wisconsin that daily source of outfit inspiration, so I bought my first camera, taught myself how to use it, and began photographing street style around campus. I chose "WeWoreWhat" because it was 'We' as in the girls in New York City, 'WoreWhat' for what we're wearing.
How did you go from fashion influencer to your own fashion line?
I began designing because I wanted to create things for myself to have that didn't already exist. I design things that I personally love and want to wear, and hope that my followers love them too.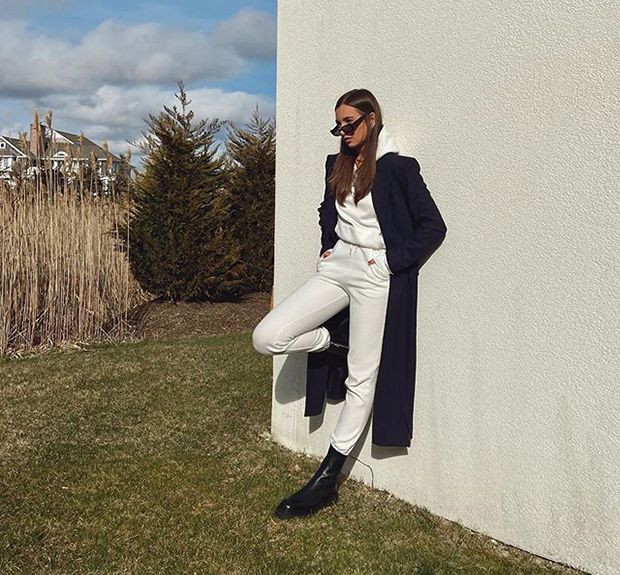 Photo: WeWoreWhat website. Used with permission.
What is your biggest platform right now (Instagram?) and do you see that changing to another new platform (ex. TikTok)? What would it take for you to jumbo platforms?
Instagram will always be my main platform on social media. I have tried out Youtube and TikTok - I never say never to joining new apps - but I think for now I'll stick to Instagram for now.
It seems like influencers (like yourself) have to be models, businesspeople, and fashion designers. Is that hard to juggle?
It's definitely a lot of pressure to have millions of people watching my every move and expect me to keep producing content, designing, etc but this is my job and I love what I do, so it comes somewhat naturally. After a big launch, I am already focusing on the next one.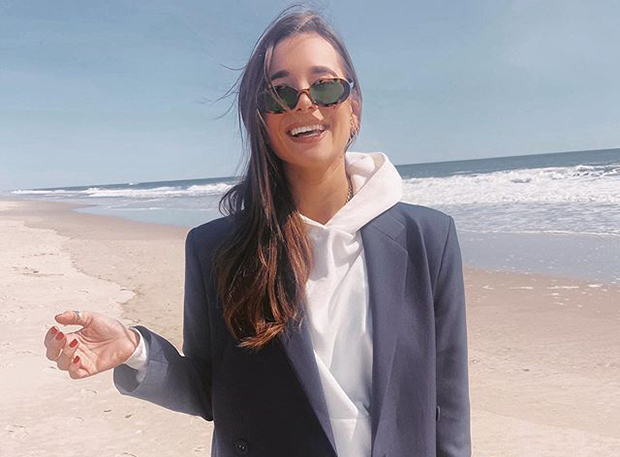 Photo: WeWoreWhat website. Used with permission.
Favorite food you HAVE to HAVE when you're on Long Island?
Anything from Toku or Gino's Pizza chopped salad.
Where were some of your favorite places to shop back in the day on Long Island? (Mall, store, etc.) And is there on that you used to love as a kid that you might even be a little embarrassed to admit?
I grew up shopping at big department stores like Macy's and Century 21 and also local boutiques in Great Neck like Infinity and Camp on Campus.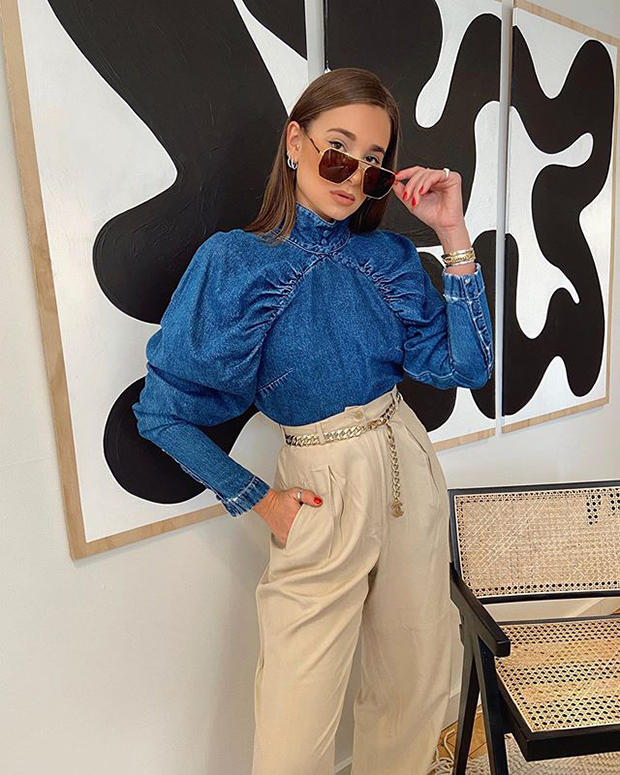 Photo: WeWoreWhat website. Used with permission.
Danielle Bernstein's book "This Is Not a Fashion Story" is available for pre-order on Amazon, Barnes and Noble, Target, and in independent bookstores for May 12th.