That much anticipated time of the year, when Long Island's favorite groundhogs Malverne Mel and Holtsville Hal predict what the rest of winter 2016 will have in store for us, is almost upon us! While so far this winter has been anything but a white one, who knows what is still to come for Long Island residents. Hopefully, with the help of a few sleepy groundhogs, on Tuesday, February 2nd the Island will have the official word on whether we get six more weeks of winter, or an early spring!
Be sure to head to one of these Groundhog Day events and find out for yourself if the rest of this winter will be a short bright one, or, a prolonged white one - or simply learn something new about Groundhog Day!
Celebrate Groundhog Day
Maritime Explorium
101 East Broadway, Port Jefferson, NY 11777
January 30th - January 31st from 1 PM - 5 PM
631-331-3277
$5
Enjoy some hands-on fun at the Maritime Explorium and construct your own Shadow Puppets. Make them dance for you and your friends!
Sweetbriar Nature Center
62 Eckernkamp Dr., Smithtown, NY 11787
Sunday, January 31st from 1 PM - 3 PM
631-979-6344
$10/Child and $5 for Adults and Scouts
Enjoy an afternoon of groundhog fun with a scavenger hunt, fun facts, crafting, playing with shadows, and meet other animal hibernators and weather predictors!
Holtsville Ecology Center
249 Buckley Road, Holtsville, NY 11742
Tuesday, February 2nd at 7 AM
631-758-9664
Free Event
Come and find out what Holtsville Hal's prediction will be for the rest of winter 2016 at the Holtsville Ecology Center!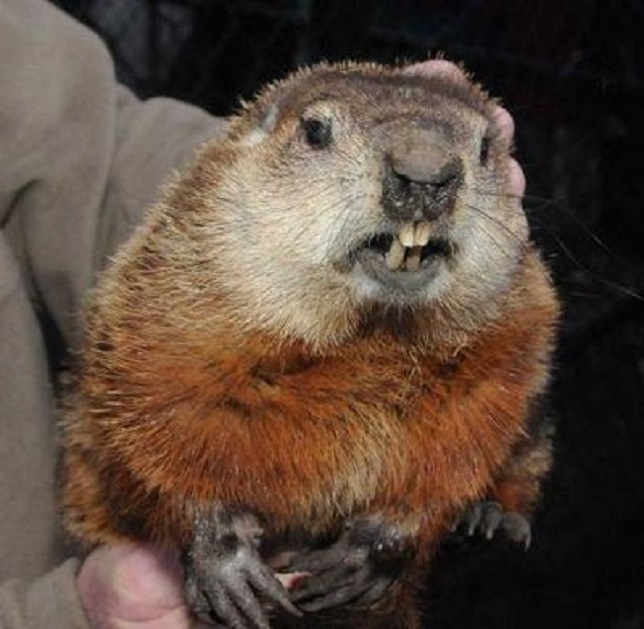 Holtsville Hal making his annual showing on Groundhog Day!
Port Jefferson Free Library
100 Thompson St., Port Jefferson, NY 11777
Tuesday, February 2nd from 10:30 AM - 11:30 AM
631-473-0022
Free Event
This event, for children ages 3-5, celebrates all things groundhogs with stories, crafts and a snack!
Comsewogue Public Library
170 Terryville Road, Port Jefferson Station, NY 11776
Monday, January 25th from 10:30 AM - 11:15 AM
631-928-1212
Free Event - Contact the library for registration and additional information
Children will love learning all about groundhogs in this interactive Science program which includes a themed craft, and a special visit by Chester the Guinea Pig!
Barnes & Noble
4000 East Jericho Turnpike, East Northport, NY 11731
Saturday, January 30th at 11 AM
631-462-0208
Free Event
Enjoy a special storytime featuring two thematic books - Groundhog's Dilemma and Groundhog Day Off!
Bayport-Blue Point Public Library
203 Blue Point Avenue, Blue Point, NY 11715
Tuesday, February 2nd from 1 PM - 2:30 PM
631-363-6133
Free Event - Contact the library for additional information and registration
Explore the secret life, and habits, of underground creatures with naturalist and educator Sue Krause!