When you're looking for a great place to get a steak, you really don't have to go far on Long Island to find one. But, some are worth the trip. Below we list just seven of some of the amazing steak places around. Make sure you call ahead to make reservations.
Photo: Peter Luger's Facebook page.
Peter Luger - You don't get better than this. A steakhouse with over a hundred years of history served with elegance and style. Location: 255 Northern Boulevard, Great Neck, (516) 487-8800.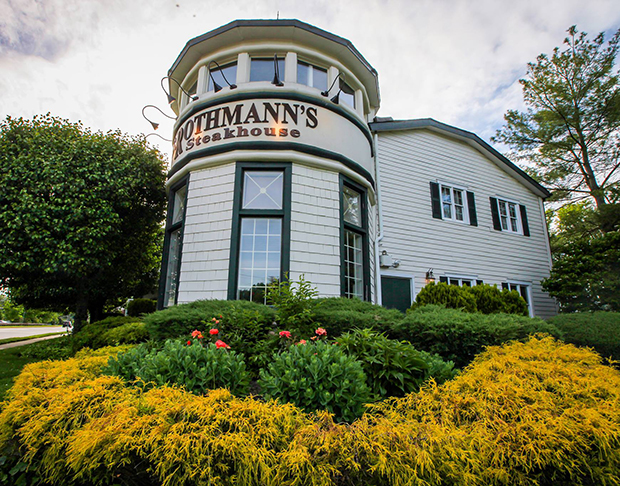 Photo: Rothmann's.
Rothmann's - Newsday says that "Rothmann's serves history as well as excellent food." Serving steaks, sushi and more. Location: 6319 Northern Blvd., East Norwich, 516-922-2500.
Photo: Teller's Facebook page.
Tellers - Sumptuous setting and amazing steaks. Location: 605 Main Street, Islip, (631) 277-7070.
Photo: Ruth's Chris Facebook page.
Ruth's Chris - Since 1965, this franchise has become a leader in upscale steak houses and its founder - Ruth Fertel - has become something of an icon. Location: 600 Old Country Road, Garden City,(516) 222-0220.
Photo: Pace's Facebook page.
Pace's - A family run steakhouse in Hauppauge for over thirty years run by restaurateur Jimmy Pace. Location: 325 Smithtown Bypass, Hauppauge, (631) 979-7676.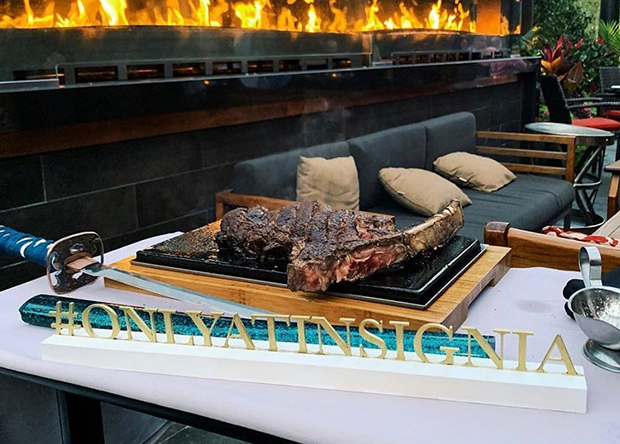 Photo: Insignia Facebook page.
Insignia - One of Long Island's premier restaurants from Anthony Scotto. Following in the tradition of Blackstone and RARE650 – Insignia redefines the traditional steakhouse by offering an exceptional dining experience with a taste and flair all its own. Location: 610 Smithtown Bypass, Smithtown, (631) 656-8100.
Photo: Fogo de Chão facebook page.
Fogo de Chão - After opening its first location on Long Island last year, Fogo de Chão, the Brazilian steakhouse, opened a new location in Huntington on December 6. Located at the Walt Whitman, the newest Fogo restaurant marks the fourth New York metro location and second on Long Island. Locations: 235 Old Country Road, Carle Place, (516) 588-7100 and 160 Walt Whitman Road, Huntington Station, (631) 382-6161.