In a sign of the times, the NFL has announced it will be broadcasting the 47th Super Bowl over the Internet via its own website as well as CBS'. Wildcard Saturday's games and the Pro Bowl will also be aired through NBC's site.
The announcement comes at the end of a year in which Optimum subscribers gained access to ESPN 3, the presidential debates were streamed through Youtube and Super Bowl XLVI was transmitted online; both broadcasts were firsts, with football's biggest game garnering a record-breaking 2.1 million viewers. This year's airing will spice things up by offering an alternative viewing experience in the form of CBS' commentary team, Jim Nantz and Phil Simms. The streams will also be complimented by additional features including stats, highlights, alternate viewing angle, and other interactive options. Live coverage of the game will be available on the go for subscribers to Verizon Wireless through the NFL Mobile app as well; the app itself comes free of charge, though video services runs at a cost of $5 per month.
Unfortunately, there is no chance that the Jets will be seen in any of these games, but the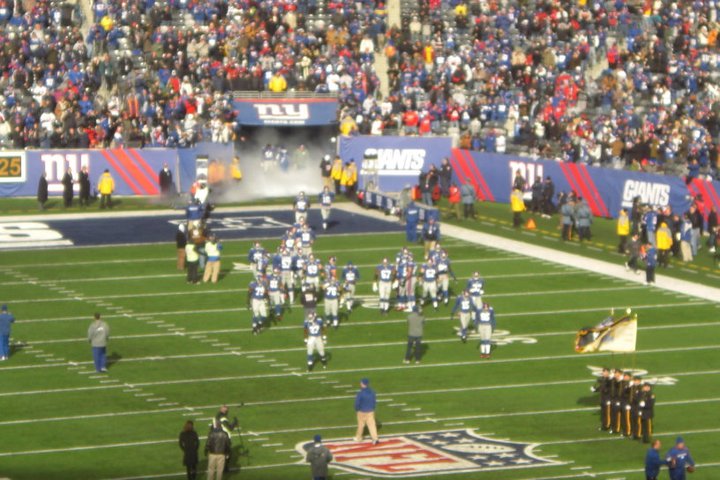 Giants could still make a run at the playoffs. Despite an abysmal performance against Atlanta last week, the G-Men are guaranteed a wild card spot at minimum should they win their last two regular season games. If their division rivals, the Redskins and Cowboys, both lose over the next week then the Giants could even come out as the NFC East champions once more.
It may seem hard to believe Big Blue could repeat given how inconsistent they've played over the past two months, but they were only a 9-7 team when they won it all last season. At that time they were one of only three teams to ever make it the big game with a 9-7 regular season—they were the first to actually win.